blog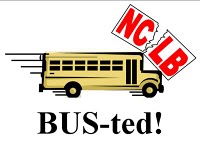 I provide coaching for public schools that work extremely hard to bring up their AYP (overall test scores) by focusing on motivating students to want to learn. I have been working with schools since the early 90s. I realized early in 2003 that NCLB (No Child Left Behind) was set up for public schools to fail.
No matter what a school did — they could not meet the goals. You see – many students don't really care how they do on the test because they don't see how this impacts them. The test is more about how the school and teachers are doing. Teachers are evaluated on the scores even though they are told they are not. Now I do see some schools taking the data to differentiate instruction but it still is teaching to the test. Teachers burn out. Principals are reassigned. Schools close. Communities suffer. (Survey on issues surrounding NCLB authorization)
Some schools are now becoming creative by bringing back project-based learning, inquiry, creativity, but many of the good teachers that taught like this left or retired. New teachers who are content experts who go through a few weeks of training are thrown in a classroom with little classroom management or even an idea of what project-based learning (PBL) is. They stay 2 years to forgive their loans. Actually I don't blame them. Teaching is hard work. It sounds pretty neat for people who want to make a difference and are told they would be a great teacher. It's just that teaching is different since NCLB was put in place.
With NCLB, for the last 11 years, a whole generation of students and teachers only know to teach to the test. It's going to take some work to change these beliefs and move to a more student-centered model. It's supposed to be all about our kids — right? Read about Virginia and NCLB
Making teachers accountable based on test scores alone hasn't been working. There are ways to create a team (parent, teacher, child) to monitor learning progress. The Reggio Emillia Approach designed in Italy after World War II is centered around the pre-school child where the teacher monitors progress, guides the learning, and brings in the parent and the learning environment as support. This is being looked at closely in the US as an approach for K-12.
To really make a difference in a child's life, there needs to be a smaller teacher to student ratio, time for reflection, group and individual work, hands-on activities, problem-solving, learning to question, etc. Some schools are starting early with students as part of an advisory group – they keep the same teacher or advisor through their elementary years. This is what they do in Finland. Teachers need more collaborative time to plan and learn from each other.
Right now teachers are barely keeping their heads above water – hoping to cover the curriculum. Other countries have found that if you teach students to question, be critical thinkers, they don't need to be spoon-fed all the information. They just need to learn how to find the information themselves, analyze it and synthesize it in their own words. It is a matter of going deeper (Depth not Breadth). Teach them how to fish instead of fishing for them. If they understand how to think critically, ask the right questions, be creative and innovative, use the appropriate tools for the task at hand, then they can compete in this global marketplace. Not all students are college-bound. Maybe we need to rethink learning goals and what is appropriate for each child. School is just starting and we can make a difference.
This is a critical time and we don't want to leave any of our children behind.
Inquiry-based learning is a style of teaching that is based on asking questions that kids honestly care about and guiding them to find the answers as well as coming up with new questions along the way. Dewey's description of the four primary interests of the child are still appropriate starting points:
the child's instinctive desire to find things out
in conversation, the propensity children have to communicate
in construction, their delight in making things
in their gifts of artistic expression.
It makes sense to teach this way. However, it takes more than just letting go and letting students choose questions. The first year you implement inquiry-based learning is a big paradigm shift. I put together 12 tips that could help you as you jump into the inquiry-based learning approach.
Plan enough time to pre-plan, plan, and plan again during implementation. Even though inquiry-based learning is student-centered, planning involves much more prep time.
Start with a topic that encourages inquiry. Review your curriculum and choose a topic that you believe will motivate and engage your students.
Choose 20% of your time for inquiry. Some teachers are not ready to convert their entire curriculum to inquiry-based learning. You might want to look at transforming your classroom 20% of the time.
Flip your classroom for this unit. Create a blog or website to host videos and information about the concepts you want students to understand. You can even video and post your lectures. Ask students to review the concepts you posted on their own. Then use classroom time for sharing, collaborating, lab work, research, writing, and production.
Pose real questions. Model open-ended questions where there are no right answers. Consider the following questions about the questions you ask:
– What do I want to know about this topic?
– What do I know about my questions?
– How do I know it?
– What do I need to know?
– What could an answer be?
Encourage co-designing the curriculum. Share the standards or performance skills with your students that are to be met during this inquiry-based lesson or unit. Since the unit is student-driven, students can develop what assist in what they plan to learn and own it.
Develop rubric for assessing learning. Invite students to contribute to the development of the rubric. You can start with a few criteria using Rubistar and then ask students to refine and add to the criteria.
Group students for collaborative learning. Divide students into small groups. Encourage each group to develop a driving question that they will work on together, and then let them develop a project based on the question.
Have students collect resources. Students can use Google Docs or a Wiki to collaborate as they collect websites, images, videos, podcasts, documents, etc. that supports the topic. asks more questions, and helps answer their questions.
– What kinds of resources might help me find the answers?
– Where do I find the resources?
– How do I know if the resources are valid?
– How can you ensure responsibility and authority?
– What other information is available?
Monitor progress. Share a checklist with the groups and then ask them to refine the checklist to meet each group's needs. Then refer to the checklist while developing project.
Interpret information. Encourage students to ask these questions about the information they collected:
– How is this information relevant to my topic?
– What parts of the information supports my answers and does not support my answers?
– Does it raise new questions?
Present findings. Have students present to each other and ask for feedback and any other questions that their presentation raises.
Learning begins with the learner. What children know and what they want to learn are the very foundations of learning.
There are two lasting bequests we can give our children.
One is roots. The other is wings.
Holding Carter Jr.
The Partnership for 21st Century Skills (P21) and FableVision just released the animated film "Above & Beyond" created by Peter Reynolds to emphasize the value of 21st century skills in education. This original animated film is designed to spark conversations about the essential innovation skills needed for students to be successful – and the U.S. to remain economically viable — in an increasingly challenging global economy.
P21's nationwide coalition of business and education leaders have spent years creating a framework for integrating 21st Century Skills into education, and are now promoting a bundled subset of skills called the "4Cs":
communication
collaboration
critical thinking
creativity
These skills are cited by industry as the keys to innovation and invention and essential skills for all employees. P21 will use the film, along with an online digital toolkit that includes a downloadable poster and support resources, in a nationwide campaign to make the 4Cs a household term and promote the integration of 4Cs across all subject areas.
New York Times best-selling children's book author, illustrator and FableVision founder Peter H. Reynolds (The Dot, Ish, The North Star) created Above & Beyond to tell an allegorical story of how the 4Cs help students move beyond foundational "3Rs" to acquire the 21st Century Skills that industry demands.
This animated film tells the story of two school children who compete in the school's engineering contest – one of whom can't move beyond the boxed kit – and the other who is an "out of the box" dreamer and visionary. The students join forces – and use communication, collaboration, critical thinking and creativity to win the race. The allegorical fable helps show that content mastery without the 4Cs skills won't give students the "wings" required to meet the demands of higher education, career and life in a global society and world economy.
To download a free 4Cs poster, go to www.p21.org/4Cs
For more information on:
Partnership for 21st Century Skills, visit http://www.p21.org/ and connect with P21 on Twitter @P21CentSkills.
FableVision Studios and FableVision Learning, visit www.fablevision.com and connect with FableVision on Twitter, Facebook, and LinkedIn
When I heard that Larry Anderson wrote an eBook Lead your Own Photo Safari, I had to download it right away. Larry is offering this eBook free for you. I was blown away with the amount of work and collaboration that was put into this endeavor. I've known Larry for years and am so impressed with the research and information that he shares with the world. I asked Larry if I could interview him to find out a little more of the whys and hows that went into the development of this eBook. He graciously shared with me his answers to my questions (in bold text) below so I could share them with you: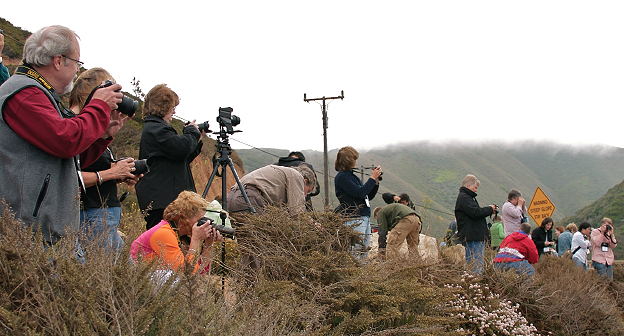 1. What is a Photo Safari?
From page 25 of the book:
The dictionary definition of "safari" includes these phrases:
a journey or expedition, for hunting, exploration, or investigation
any long or adventurous journey or expedition
So, we can say that a Photo Safari is an adventurous journey or expedition during which people hunt for, explore, or investigate opportunities to write with light. To this, we can add the notion of creativity. That is, as people engage in this expeditionary activity, they apply their unique, individual creative traits so that the images they capture express accurately how they see the world to which they are exposed during the Photo Safari.
In short, my idea of a Photo Safari is an excursion, during which a collection of friends make photographs of locations, objects, or subjects that appeal to the photographer's eye.
2. Why did you write this eBook?
I have had such success and enjoyment during the Photo Safaris of which I have been a part, so it seemed important to share my stories with others, in hopes that they, too, could participate in the joy I have experienced. Also, I figured that, if I told my story, someone with more experience might read the book and share some secrets with me and my future Photo Safari outings would be even more enjoyable.
3. How did you get hooked on the Photo Safari bug?
I have loved photography for many years. I enjoy being with other people who enjoy photography. So, when I organized and led my first Photo Safari in Washington, DC, I found out, first-hand, just how fulfilling this could be. So, I have continued to expand my planning efforts with each safari. I was "hooked" upon completion of the first actual photo safari in which I participated (Monterey, CA with Pulitzer Prize winning photographer, Vincent Laforet, and a team of Apple Distinguished Educators).
4. When and how did you start your first Photo Safari?
The National Educational Computing Conference (NECC–now known as ISTE) was held in Washington, DC in June 2009. Since I have traveled to DC many times and know the National Mall area quite well, I thought this would be a natural time to conduct my first Photo Safari. Another Apple Distinguished Educator (ADE), Craig Nansen, and I collaborated on leading this safari. We had help from John Maschak (Apple Canada) and Gordon Worley (ADE from Florida).
So, we just announced the Photo Safari within the ADE Community and the registration limit was reached quickly. Then, we had a few other people beg to join us, so we accommodated them. When this safari was completed, we knew we had a winning idea. Of course, being in DC on the National Mall all day didn't hurt!
5. Why is it important to have a leadership team?
While it's true that a person can conduct a Photo Safari alone, it is just so much more fun when you can share the excitement with others who have amazing talents to bring to the experience. As the organizer of a Photo Safari, it makes the job much easier when I can engage in "division of labor" and ensure that the safari will be much more effective. A good leadership team is made up of smart people with significant talents and time that they give willingly to the event. So, why would I not use them? The end result is that the participants in the safari gain a much more meaningful experience when a strong leadership team is in place.
6. I know planning is essential but you emphasized pre-planning. Why does most of the work occur before the Photo Safari begins?
Any worthwhile activity necessitates good pre-planning. Examples abound of how we plan for significant events before they happen. Therefore, it's essential that we, the organizer and the leadership team, spend a great deal of time in delineating the details and working to make sure everything comes to fruition by the time the Photo Safari kicks off.
7. How do you choose the best site for a Photo Safari?
Reasons for selecting an ideal venue vary remarkably. The "best" site can be a local venue, as a group of townspeople embark on a Photo Safari to learn more about their hometown. Thus, the "best" site could be a variety of historical, cultural, or neighborhood locations around your town. Or, you may be conducting a Photo Safari in a major metropolitan area. The choices are many….will you choose a site that focuses upon architecture, history, gardening, civic locations, military settings, or any one of a host of other considerations?
Thus, the actual site is selected depending upon the type of safari with which I'm involved. Most of the ones in which I've engaged so far have been dictated by a particular location (Washington, DC; Monterey, CA; Denver, CO; Philadelphia, PA; Phoenix, AZ). So, my leadership team and I selected particular locations because we felt that participants would be fascinated with a venue. And, we've had 100% success. We intend to continue this at ISTE 2012 in San Diego. We are already engaged in selecting from a "laundry list" of possible sites for an enjoyable, informative Photo Safari.
8. What are some of the technology tools that you include in a Photo Safari?
My response to this depends upon how one defines "technology tools." But, as I've engaged in Photo Safaris so far, I have used:
Email
Skype and iChat (for audio and video conferencing)
Group texting (to inform participants before and during the actual safari, as necessary)
Flickr and other photo hosting sites (as a "holding pen" for the select photos made by participants)
Google Apps (for planning tools by the leadership team, for registration by participants, for organizing transportation)
Google Earth (to plot safari tour paths)
Wikis (as sites to host safari information and resources)
It's possible that there are more, but these are the ones that come to my mind right now.
9. I have a Nikon D40. Is it important to have separate filters and lenses for the Photo Safari?
As mentioned in the book, "Leading Your Own Photo Safari," it is not necessary to have "fancy" equipment. Yes, there are situations in which your having special filters and lenses will be of great value. In those cases, we will attempt to notify participants that they can bring these accessories along with them.
For example, in the Rocky Mountain National Park Photo Safari, we encountered several mountain streams. The waterfalls and river flow were natural spots for using neutral density filters in order to help slow down shutter speed so the water would take on that "silky" look during long exposures. Also, at Bear Lake, it was helpful to have that neutral density filter to keep the details of the water on the lake while keeping the bright blue sky from getting blown out due to excessive exposure. In each situation, we used these situations as teaching moments. Even people who did not own these filters were able to use the filters on their lenses, provided that their lenses were of the proper size to accept the filters that screw on.
In some cases, it is helpful to have UV filters to help block out glare. We try to educate safari participants. Even if they come to the safari without such a filter, we will have the opportunity to talk about the filters and show them to all interested participants. Again, we leverage this into an educational opportunity. That makes the participant become a smarter consumer, should the time come when s/he wants to purchase a filter for this purpose.
In the case of lenses, we try to use our pre-safari communications to discuss the use of various lenses. Again, if participants arrive with a DSLR (either Canon or Nikon, since these are the most common), it's possible to share lenses and let participants try a variety of lenses. So, if the people come with two or three lenses, that simply makes the whole experience more valuable to everybody.
But, the basic answer is that it's not necessary to have a variety of lenses and/or filters. If you do, that's fine. If not, that's fine, too. Your D40 will be a valuable tool on our Photo Safari. We'll make sure of it! (Even if all you have is a point-and-shoot camera…or even just an iPhone or iPad, we'll still ensure you a successful venture.)
10. Why is communication so important during a Photo Safari? What are some of the tools you recommend?
It is absolutely crucial to plan for a mechanism that allows the safari leader to communicate instantly with everyone. You never know what kind(s) of situations may arise.
In Philadelphia, our large group of photographers divided into four teams. Each team went to one of four specified quadrants of Olde Town Philadelphia. After approximately one hour, each team would rotate to a new quadrant. So, as the safari leader, I sent out a group text to everyone, letting them know that it is time to rotate. Also, I needed to inform everybody when the time arrived for us to gather at the end of the Photo Safari for our debriefing session and to award the "giveaway" prizes. Again, Group Text (an iPhone app) came to the rescue.
I used a free app, Group Text, that worked like magic. It works beautifully with my Macintosh app, Address Book. I merely established a group in Address Book that included all members of the Photo Safari. During registration, I had asked them to indicate the cell phone number they would be using during the safari…and asked them to indicate if they can get text messages at that number. Then, the Group Text app just takes that Address Book group and allows me to send a text blast. Worked like a charm!
11. Is there anything you would like to add about Photo Safaris and your eBook for our readers?
Oh, there are a million things I would like to add. First, I want everybody to know that this activity is more fun than words can express! The advantages of conducting a Photo Safari are innumerable. Teachers can use this in amazing ways with classes of students, but also with parents and other community members. I hope many readers will strive to join us in San Diego at ISTE 2012 for our Photo Safari. Our plan is to conduct it on Sunday prior to the opening keynote….probably an all-day safari, as is our routine. Of course, since this whole idea came from the Apple Distinguished Educator (ADE) family, we will offer first registration rights to ADEs. But, we will take as many others as possible. I suspect our registration limit will again be held to approximately 50 people, due simply to logistical reasons.
I really want to encourage any readers of the book to please let me know of your successes as you conduct your own Photo Safari.
How did you get the idea?
How was your planning process different than what I have used?
What tips could you use to share with others?
What successes did you have?
How did you share your photos?
Who was involved?
What did you learn?
Would you want to hold another Photo Safari as a result of your experience on your first one?
How can you imagine that a Photo Safari could be used in schools?
Did you have any "Aha!" moments? If so, what were they? What problems did you encounter? How did you handle them?
Did you experience any discouragements? If so, how did you handle those?
What aids, resources, tutorials would you like to see developed to help you in the future?
Should I build a web site, wiki, or anything else that would give you and your colleagues a place to share ideas, experiences, resources, etc.?
And, one more note….there will definitely be an update to the book. Version 2.0 will have many more features. So, stay tuned.
Also, the book will be a central core to a "collection" that will appear in the new, soon-to-be-announced Apple Distinguished Educator channel of iTunes U, so we'll have more resources to go along with the book…and will give you a broader view of what it takes to plan and conduct a successful Photo Safari.
You can download the free eBook, "Leading Your Own Photo Safari" by going to files.me.com/adelarry/5rre64
————————————————————
Thank you Larry for being so generous and sharing your passion with the world! Here is Larry's contact information if you have any questions. Please share any comments for Larry below: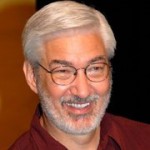 Dr. Larry S. Anderson, Founder/CEO
National Center for Technology Planning
P. O. Box 2393 — Tupelo, MS 38803
662.844.9630 (Voice & FAX) — 662.321.0677 (Cell)
**APPLE DISTINGUISHED EDUCATOR * CLASS OF 2000 **
Assoc. Prof. (Ret.), Mississippi State University
Web Site — http://www.nctp.com
Blog — http://nctpcast(dot)blogspot(dot)com
Podcasts — Think Like A Leader
http://nctpcast.libsyn.com
————————————————————
The digital native has been part of the gaming world most of their lives. Can games help prepare them for their future?
From "The Gamer Disposition" by John Seely Brown and Douglas Thomas, I realized that there are multiple characteristics that can also prepare gamers to be leaders in the business and education worlds. The multiplayer online games expect users to be quick, be able to adapt and evolve as games change, and know the rules, tips, and even make the rules as they progress through this new type of social system.
Brown and Thomas share five key attributes as character traits that players bring into their games:
They are bottom-line oriented. Games have embedded assessments where gamers compare with one another where they rank, their title and points, and they share with each other how they can improve their ranking.
They understand the power of diversity. Teamwork is the only way a gamer can work in this social system. They need to talk to each other and determine what strengths each member has on their team so they can improve their score.
They thrive on change. Games are evolving during the game. Gamers have to think on their feet while they make quick decisions and actually have to be in charge of managing change.
They see learning as fun. The fun they experience is learning how to overcome obstacles, seeking out problems and then letting other gamers know the strategies they used to solve the problems.
They marinate on the "edge." Gamers look for alternative strategies and innovative solutions for a better way to solve problems. They are making it up as it happens so they cannot only understand the game, they can reinvent the game.
Consider in the World of Warcraft, a Guild Master has all the fundamentals of a leader. They create a vision with a set of values that attract others; find and recruit players that fit with their vision; they form apprenticeships for new players; they coordinate and manage how the group is governed; and mediates any disputes.
In ongoing conversations about gamers, the question that keeps rising to the top is "are gamers born or made?" Thomas and Brown reframe that question in the context of the challenges emerging for the 21st century workplace. It really doesn't matter what skills you have to play a particular game; it is how talented you are in attracting the right people to work with you on your quest.
If we take this a step beyond to education and what classrooms look like today, gamers or those with gamer characteristics are lost and their talents are not tapped. This is the same with teachers who think out of the box, who develop an open environment where there are no right or wrong answers and allow creation of questions that encourage more questions. This is happening in pockets within public and private schools with creative and innovative teachers and administrators who are willing to take some risks that demonstrates that this type of learning environment engages students in the learning process and motivates them to want to learn more.
How do we tap teachers' and students' talents?
This post is not about using games in the classroom. It is how to identify the characteristics of gamers and transfer those disciplines to the classroom. A teacher can be more like the Guild Master who runs a democratic environment where there is shared leadership and ownership in what is to be learned. Consider that certain games' characteristics include non-monetary performance incentives, data transparency, temporary leadership roles that give people the chance to practice their leadership skills – make it easier to be an effective leader. [Hemp, 2008]
One implication for real-world organizations and schools: There may be large and untapped reservoirs of leadership talent that you don't know you have right in your classroom, school, school community, and the global classroom.
So should we think about these characteristics for future teachers and administrators? Will ongoing assessment strategies look like these games so students rank themselves, compare their results with other students, and work collaboratively to help improve the results?
Maybe the same can be true for collaborative professional development. K-12 and Higher Ed is also in a state of flux. Things are going to change. Why? Because of the economy, job loss, changing demographics, and a huge need for thousands of high quality teachers in the next few years. High quality teachers does not mean teaching to the test. Teacher education institutions can be the playground where the faculty and students do the research and development to design these new learning environments. Let's rethink what is a school. How about a P/K-20 learning work and play center? Maybe consider the school as the learning center for the community open all hours of the day where all stakeholders are involved in the design and implementation of the curriculum.
Resources
Brown, J., and Thomas, D. The Gamer Disposition. Harvard Business Review. Feb. 14, 2008. Online. Available. March 9, 2008.
Hemp, P. Does your Leadership Strategy include the World of Warcraft? Harvard Business Review. Feb.19, 2008. Online. Available. March 10, 2008.
This post was first posted on Rethinking Learning March, 2008 and even more relevant today.
"I have not failed. I've just found 10,000 ways that won't work." Thomas Edison

"Only those who dare to fail greatly can ever achieve greatly." Robert F. Kennedy
For the past decade, we have been teaching with the idea of only one right answer. Failure was and is not an option. But the real way to learn is to try, fail, and try again. We learn from our failures. We also predict the future based on our past. However, we can learn from the past and all the failed predictions.
"Failure is simply the opportunity to begin again, this time, more intelligently." Henry Ford
Smartphones and mobile devices are changing the business world. Instead of IT departments being able to force a particular set of mobile solutions on the workforce, employees now expect to be able to use the smartphones — and increasingly, iPads or other mobile devices — they bought for personal use. According to data from Aberdeen Group (via ZDNet), about 75% of enterprises now have "bring your own device" policies in place. Read more …
So "Bring Your Own Device" (BYOD) is making sense for companies. Is BYOD going to work for schools?
Think about your school and trying to set up a 1:1 program. Look at your students. Look at your staff. Consider how you are currently maintaining and managing your technology. All or most of your teachers and students have smartphones or some type of mobile device. Before your school decides to implement BYOD, ask your teachers, students, and parents these questions:
Is your school looking to cut costs?

Let's be real. Every school no matter if public or private is having financial issues. The cost of maintaining technology is very high. Much of your costs are for people. If you are a public school, the district has an IT department that management the network, images the laptops on the 1:1 program, controls what programs are added to the image, and oversees the firewall and what websites are accessible to students. This will change.

Do you have tech-savvy teachers who are creative and are more the "guide on the side" type of people?

Sometimes we forget that many teachers already know how to use technology. Most or all have a cell phone. Almost all teachers now are creating their lessons on the computer. What I found is that teachers need their own guide or coach to support them as they lead the way. Like I've said in past posts, teachers only know what they were taught. Teachers were taught to teach in isolation and to provide direct instruction. They were the keepers of knowledge who fed information to their students. In designing a program that uses any type of device means that teachers need to move to a different type of entity. This will take time. This is where schools need to put their resources and money. The teacher is the one that matters in the classroom. Learning to "Let Go" is not easy. Everything changes. The relationship between teacher and administration is one of trust where teachers are allowed to take risks. Students take risks and learn from failure. That's a big jump. I say let's value this type of teacher or guide and give them the support they need to have students succeed.

How many of your teachers and students own a mobile device?

Do a survey with the different types of mobile devices. Find out if they use the device at school and at home. It really doesn't matter what type of device if the owner of the device takes responsibility for the maintenance of the device.

What types of projects or lessons are teachers doing that includes technology?

At a Birds of a Feather session moderated by Scott Meech (http://iear.org) there were loads of people with iPads sharing the next big App with the group. It seemed like everyone had an iPad or some type of mobile device at ISTE. Many of the Apps that were shared were free like Science360 hosted by the National Science Foundation along with online free libraries like the Khan Academy (www.khanacademy.org) with over 2100 video lectures. I plan to post again with loads of examples of apps for schools and strategies on how to use those apps in the classroom.

What does professional development look like when everyone is using different mobile devices?

Professional development is changing. It is no longer a stand-up and deliver one shot one day deal. You can use a one day or one hour session to introduce an idea, method, strategy, or to empower teachers to move in a specific direction. I'd like to think professional development is more like professional growth that builds on personal learning goals. If you drive everything around your passion, you want it and own it. Most teachers became a teacher to make a difference. For the past 8 or so years, it has been about accountability, test scores, and keeping the school open. Many teachers have burnt out. Some really good teachers have retired early. Some new teachers are in the profession for the wrong reasons. What if we change what professional development looks like? How about an ILP (Individual Learning Plan) for teachers where they are supported by a coach and are part of several professional learning communities? Every teacher and their situation is different than every other teacher. Just like students. Now with BYOD, they have a different role.

What is the different role of the teacher in a BYOD school?

The teacher is a co-learner with their students and not the sole expert of the content and/or technology any more. No one can be. The world is a different place with Google. You can google any term or phrase. The problem now is for students to know what is authentic and valid and how to think critically on their own. Teachers have to reinvent what teaching is. The school needs to support their experimenting and risk-taking. The teacher is more of a practicing researcher with real people. Each student brings something interesting and special to the class. Now they are bringing their own device.

So what does the BYOD classroom look like?

Students group themselves by topic. There is a lot of noise going on in some parts of the room where other parts of the room there is quiet and intense research going on. The teacher is walking around observing, answering questions, doing research themselves, and letting go. Students may be texting each other and maybe sharing with each other. This is more like the real world. Rules will probably change. Students will own more of their learning. The learning environment will be more creative and innovative. There will probably be open doors or classes held outside. More projects. Less lecturing.
I can think of more questions. Can you? Do you have any for me? I am excited about this direction.