About Barbara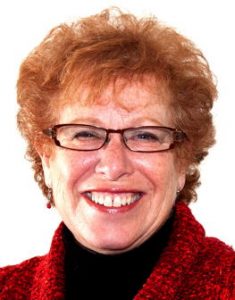 Barbara is a Creative Learning Strategist who believes that anyone at any age can learn. She has worked with schools, districts, individuals, businesses, and non-profit agencies around the world. Her dream has been to create an online place that was safe and secure with all the tools and resources all in one place. She did it with My eCoach as early as 1999 — way before there were blogs, wikis, Twitter or Facebook. Barbara is what you call a "Digital Pioneer." She coined and trademarked the phrase "Making Learning Personal" in 2000. Now personalizing learning is big. It's just what has to be — start with the learner. So Barbara and Kathleen McClaskey started Personalize Learning in 2012. This is growing along with how and why we need to change so Barbara is now doing keynotes, presentations, workshops, webinars, and interviews all over the world.
Barbara is a teacher, writer, change agent, risk-taker, instructional designer, connector, futurist and visionary. Whenever anyone told Barbara she couldn't do something, she took it more like a challenge. New and veteran teachers are overwhelmed with day-to-day tasks plus being asked to teach and integrate technology or to change their curriculum. The big question even today is "how do you fit everything in that is expected of you and meet the needs of all students?"
Barbara co-authored two books on personalized learning with Kathleen McClaskey:Make Learning Personal and How to Personalize Learning. She wrote a regular column on professional development for OnCUE (Computer Using Educators) for over 17 years and continues to write here, for Personalize Learning, chapters in books, articles, and as guest posts on other blogs.  She works tirelessly to find and research new tools and methods that help educators and personalize learning. Now with multiple opportunities to network using social media and join various online communities, teachers and learners are confused. Barbara makes it her job to determine what is authentic, valid, cost-effective, safe, user-friendly, and relevant for her clients. She is relentlessly researching how to personalize learning so all learners follow their passion so they discover their purpose.
Who is Barbara
Contact Barbara
Cell:  510-593-7835
Email: barbara.bray@gmail.com
Follow Barbara
Check out her Scoop-its:
Apps for the Student Centered Classroom
Making Learning Personal
Creativity, Innovation, and Change
Communities of Practice about New Learning Environments
Curate Your Learning