Rethinking Learning Reflections
Taking Conversations Deeper
Join Barbara with awesome difference-makers in deep discussions around controversial topics and current issues. The reflections are different than the Rethinking Learning Podcasts that focus on each guest's journey in defining their WHY. The reflections are conversations that go deeper around one topic.
---
Subscribe:  Apple Podcasts | Android | RSS | Stitcher | Google Play | voicED.ca |
---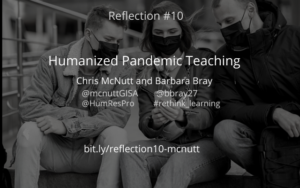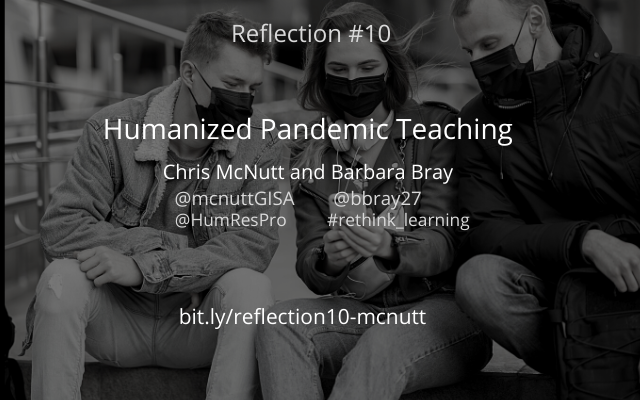 Reflection #10: Humanized Pandemic Teaching
Barbara Bray reflects in this conversation with Chris McNutt, a 9th-grade digital design and media educator and Executive Director of the Human Restoration Project, on how to build a more human-centered classroom amidst a pandemic.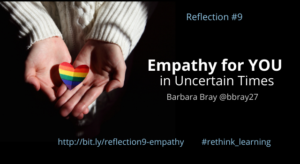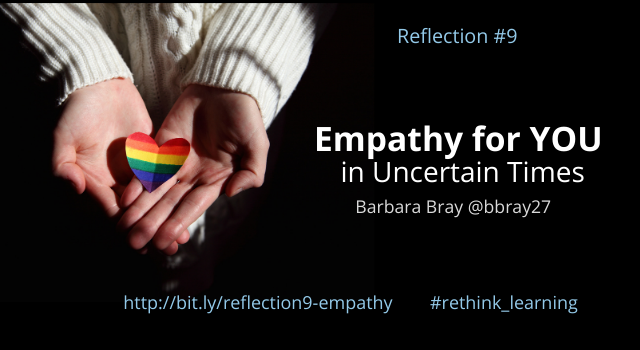 Reflection #9: Empathy for YOU in Uncertain Times
Barbara Bray reflects on how empathy can help us get through stressful times. This is her own story of having difficult times getting through the day and how talking with others has helped her. She added chocolate really helps also.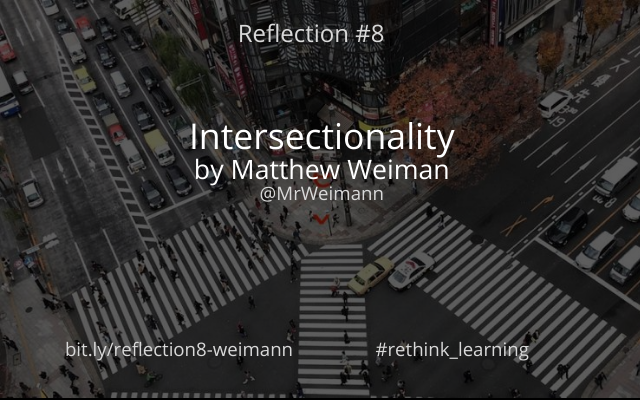 Reflection #8: Discussion about the guest post on Intersectionality
Matt Weimann and Barbara discuss a metaphor of green lights about privilege and why we may be oblivious of what is happening around us. This post helps you understand how perspective can sway what you believe. Please read while you listen!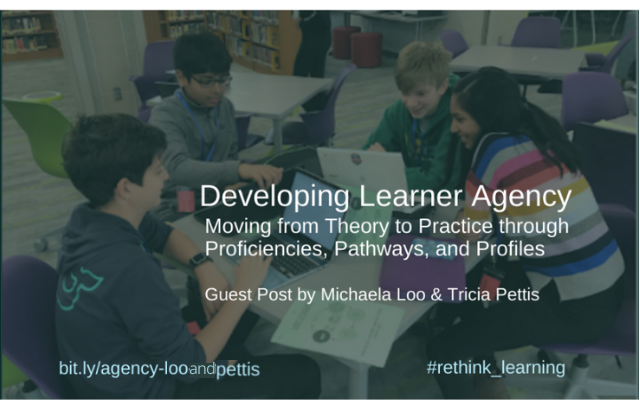 Reflection #7: Developing Learner Agency: Moving from Theory to Practice, Pathways, and Profiles
Michaela Loo and Tricia Pettis discuss with Barbara shared their journey how they expanded what they learned about personalized learning to meet the needs of all learners.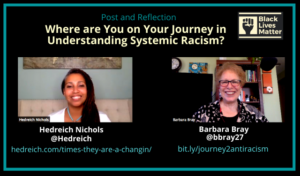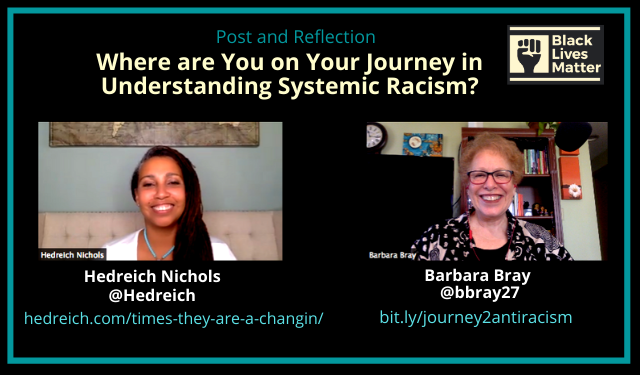 Reflection #6: Where are you on your journey to understanding systemic racism with Hedreich & Barbara?
We explored the different needs that black and white educators have when discussing what systemic racism means for different people and approached from varying perspectives.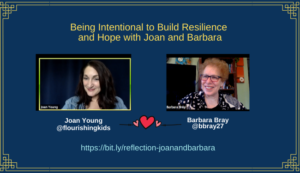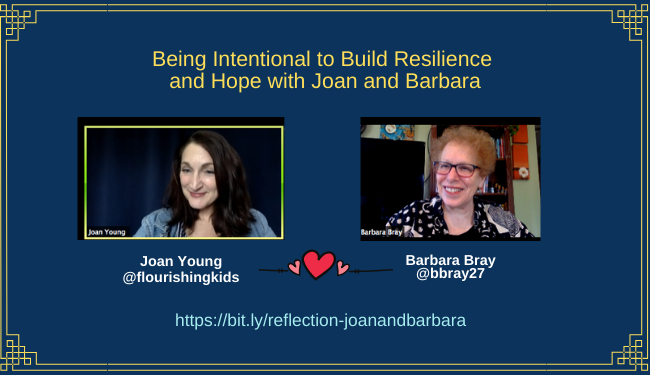 Reflection #5: Being Intentional to Build Resilience and Hope with Joan and Barbara
Joan Young, who has a background in psychology and teaching and I decided it was a good idea to discuss some of the issues around emotional health during this pandemic and issues around racism.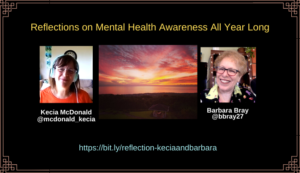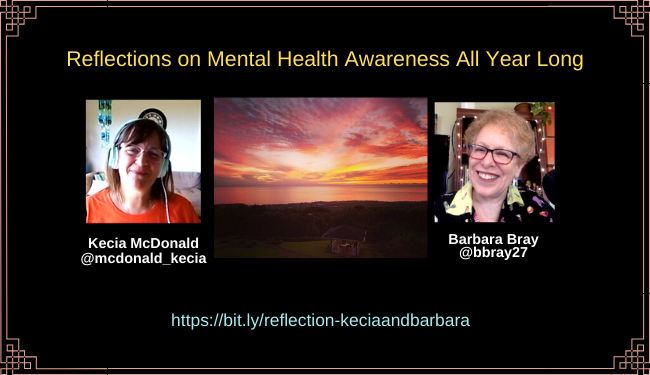 Reflection #4 Mental Health Awareness All Year Long with Kecia and Barbara
Kecia McDonald and I discussed why mental health deserves to be valued and honored as much as physical health. All aspects of health are interrelated and need to have clear and visible support.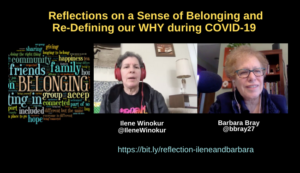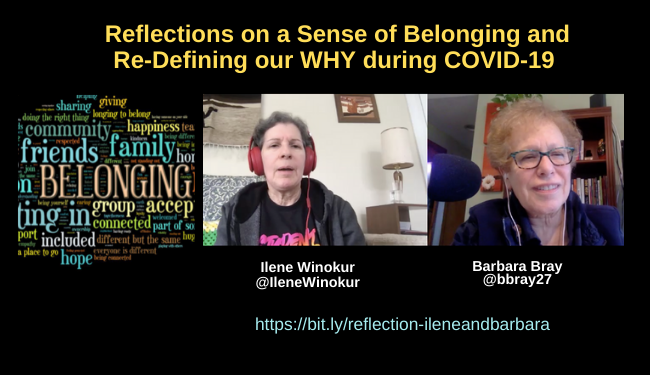 Reflection #3 Belonging and Our WHY during this Pandemic with Ilene and Barbara
Ilene Winokur and Barbara were sharing ideas during a podcast and decided to record their reflections on our sense of belonging and re-defining our WHY during the COVID-19 pandemic.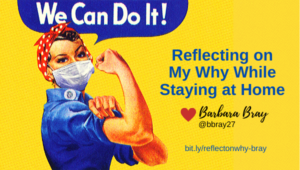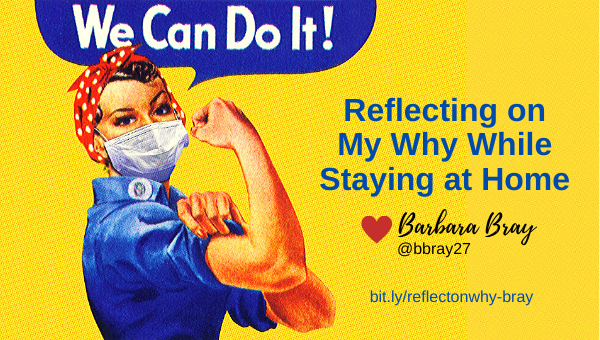 Reflection #2 My Why While Staying at Home by Barbara
I was sad yet realized how fortunate I am to have connections to family, friends, and people around the world. I'm finding the most important things in our lives are the relationships we have.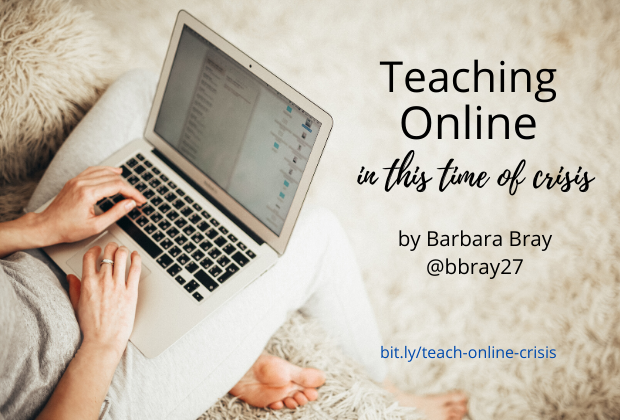 Reflection #1 Teaching Online –– in this time of crisis with Barbara
Teaching online could be all-new for you. If so, it can be scary and overwhelming. This might be the time to look at how you can communicate effectively in an online environment and provide a calming effect.