blog
I'm guilty. Yes, I've done some of these things listed in this video in my presentations. Have you?
I realize now that I don't need to look like I know everything or have to share out too much information. This video does hit home for me and other presentations I've participated in. I hope you watch it. However, I know how difficult it is to change something that you are passionate about and you believe is working.
I'd like to add a few tips or adapt a few tips in this video on what I am learning as I do more and more presentations.
Simplify – Less is more!
Use graphics or visuals that capture the points you are making instead of text or bullet points. You can even throw in a graphic with a powerful quote.
Show a video or two.
A video can provide a virtual visit to a classroom or school. Sometimes hearing from educators or learners in the field is better than listening to one person talking for an hour or so.
Provide a handout or collaborative doc for note-taking.
If you use PowerPoint, you can create a handout with 3 slides on a page. You could create a Google Doc or OneNote that participants can copy or use to collaborate on notes.
Build in pair/shares or small group discussions.
Participants want to learn from you but after even 5 minutes, they get tired. Break up your presentation with powerful questions or activities where participants can share with each other.
Include a parking lot or needs to know.
Handout post-it notes and place flip charts around the room to for participants to add comments, questions, or concerns. If your group is under 50 people, consider creating a Padlet for an online bulletin board with virtual stickies.
Set up a document with all of your resources for your participants.
Create a shared doc (Google Doc or OneNote) and open up for anyone with the link to view. Include any URLs or resources shared in your speech.
Put yourself in your participants' chair.
Every person in the audience is in your presentation to learn something and hoping to take at least one thing away. Do some research about your audience and who they are, what they are interested in and any concerns they may have and include those in your presentation.
Test your presentation
Ask someone to review your presentation with you. Tell them who the audience is and the expectations for your speech. Then present it and ask for constructive feedback.
Practice, Practice, Practice
Review the timing, check to see how much time you will need for activities, and make sure you don't read off a script. See if you can come across spontaneously and even improvise so it sounds like a conversation.
Video your presentation
Not sure what you look like when you present. Have someone video your presentation and then review it. Consider wearing a black outfit or one without any patterns. Check to see how you project your voice, practice with a microphone, where you look when you speak, and if you are pacing or standing still.
These are just a few tips. I sometimes forget and go back to presenting the same way with the same mistakes. I know I can learn from you. So if you have any other tips you would like share, please leave your tip in a comment below.
The teaching profession was designed around a system based on teaching compliancy. For years, students have been doing what they are told to do to progress through each grade. Teachers have been mandated to follow prescriptive curriculum and pacing guides. Teaching subjects not kids and giving grades has been the norm for over 125 years. I firmly believe NOW is the time to throw out this model and design a system that encourages critical-thinking, creativity and innovation.
What about you?
The teaching profession cannot and should not be about students or teachers following orders. Our world needs citizens who can think on their own so they know right from wrong and do what is in their best interests. Too long I have heard students ask this question: "what do I need to do for an A?"
How about getting rid of grades?
Check out Starr Sackstein's TedTalk A Recovering Perfectionist's Journey to Give Up Grades. Teachers are overwhelmed with all the mandates, paperwork, new initiatives, etc. I've heard some teachers say "just give me the curriculum to teach because I have too much on my plate."
What about taking some things off of teachers' plates?
Teachers are working harder now than ever. Instead teachers are held accountable for test scores and grades and are the ones responsible for everything students learn. Direct instruction is what they know as students themselves and what they learned in teacher education programs. Wasn't technology supposed to make teaching easier? They use technology for direct instruction because that is the only way they believe they can control what is being taught. Teachers are concerned about letting go, because they are not sure they can trust students to do the work. They also are concerned that there are no guarantees that students are learning.
What if there was something you could do to change this?
Pernille Ripp wrote in her book, Passionate Learners, for teachers to ask themselves "would you want to be a student in your class?" If you say no, there are two choices:
you can close the door and continue with the status quo, or
you can change how you teach transforming one lesson or project with activities at a time that will engage kids in the learning process.
Now if you say yes, then share what you do. Open your door and collaborate. When you start small and include voice and choice with engaging activities, something happens to your class and you. You never want to go back to the status quo. It is about building that trust so everyone cares and respects each other.
This is what happened to me long ago and to teachers who are challenging the status quo now. As soon as I gave up control, everything just fell in place. I had to learn to trust them. I encouraged kids to pursue their interests, gave them a voice in their learning, and had them brainstorm solutions to challenges. At first, kids were tentative. They were concerned what would happen if they made mistakes or didn't come up with the one right answer. When they realized that there didn't have to be one right answer, they enjoyed being part of the process and wanted more. This was the fun part; they were encouraged to keep looking for more questions and challenges that made them think deeper.
What do you do when students are concerned about changing how they "do" school?
It is a difficult but crucial decision for students to take over control of their own learning. It all starts with a plan and the conversations that build a culture of learning. Sit down with each student and listen to their concerns. Listening is an art. Teachers were taught to be the ones to lecture and do all the talking. It's not easy to stop and listen to the kids and to each other. Especially if we believe we have to make sure they get the right answers and don't want them to make mistakes. Believe that they can learn from mistakes. We have to let go and listen, share, and learn from each other. In fact, we can learn from play. Check out John Chase's post Free to Learn.
So as a teacher today, you probably have some questions and concerns about all of this. That's okay. Talk about those concerns with your colleagues. Share them with your kids. When kids know that you have concerns too, then you can have those conversations with them. It's okay to show your vulnerability. It's about working together to create an environment that allows risk-taking so your class becomes a caring, compassionate community of learners.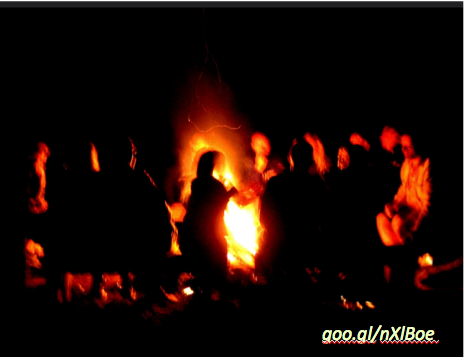 We're all storytellers. We've been telling stories for thousands of years. This is how we transfer ideas, connect, learn, and inspire. First I would like to share three inspirational stories.
During a graduation speech in 2005, Steve Jobs shared how he had just learned he was diagnosed with pancreatic cancer. He changed his speech so he could talk from his heart about what this devastating news meant to him. He said: "Knowing your time in life is limited, think carefully about how to spend it. Don't waste it living someone else's life. Don't let the noise of others' opinions drown out your own inner voice." He finished with "do what makes your heart sing!"
"What makes your heart sing? Steve Jobs
The second story is about J K Rowling who saw herself as a failure. Her marriage had failed; she was jobless with a young child. Her writing kept her going. She wrote wherever and whenever she could. She submitted "Harry Potter" to 12 publishers all who rejected her. Finally one publisher took a chance but advised her to get a day job and only printed 1000 just in case the book didn't sell well.. Rowling described her failure as liberating by not giving up because her story mattered.
"Don't let failure be an ending. Make it a beginning."
My third story is about Mark Burnett who at 22 came to America with no experience and very little money. He first started as a nanny working for very wealthy people and realized he could do that. He bought $2 T-shirts and used good stories to sell them for $18 and other . Within 8 years with his passion for extreme sports, he bought a British competition that became the TV show Survivor that he calls an irresistible story, a drama unfolding before your eyes. These three stories are just short examples of how stories can captivate and inspire.
"See the future better than today and make it happen." Mark Burnett
Stories are more than just finding ourselves. When you start telling stories about you, you are "creating" yourself. We are our experiences, our history, and our connections.
Paul Zak researched and found on how the brain changes from a good story by increasing the empathy chemical oxytocin in the brain. If you start with a story of human struggle and eventual triumph, then you capture people's hearts.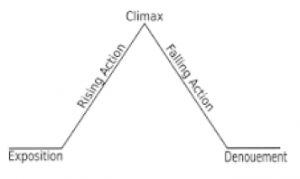 The dramatic arc can layout the personal story.  Ever since young children are told their first bedtime stories, they become familiar with the dramatic arc inherent in most stories. Stories using this can be effective instruments for conveying important information and life lessons.
So let's tell more stories in the class. Our stories; their stories. This helps build a culture of learning based on trust. Personal stories help build connections that create a caring and compassionate community.
My story: I was a dental hygienist and taught dental hygiene. Then I had an accident. I broke my leg, my neck, and couldn't practice anymore. I became a teacher and love every moment. My good friend Sara Armstrong who is a storyteller said to me that I went from dental flossing to mental flossing.
I don't know if you'll remember my story or any that I shared here. But personal stories do touch our hearts more than any lecture, quiz, or test. Consider today's kids.
How do you capture screenagers' attention when all they want to do is to stare at their mobile device?
Stories. Have them tell their stories with their device. Share your story and model it. Write your story in a blog, through pictures, podcasts or videos. Then share it with your Personal Learning Network (PLN). Everyone loves a good story and you have good stories to tell so share them. Stories can be as small as 140 characters. Join a twitter chat like #plearnchat that I co-host or a Voxer group. I learn so much from other educators who share resources, ideas, and their own personal stories on social media.
Ted Talks is a great resource you can use with your colleagues. Check out teacher Rita Pierson's Tedtalk about how every kid needs a champion. Her story came from her heart because she truly believed in each child.
Another Ted Talk is from Timmy Sullivan who graduated from high school this year and has been speaking for some time about "his education" his way. His voice and stories matter for kids. More kids are sharing stories on TedTalk and social media now.
Model how to do this by telling your story. Encourage their voice by starting with the prompt "imagine if…" Yes.. "imagine if" for you too.
Stories do connect us. Share what makes your heart sing. Reach out to someone you don't know like I did 20 years ago at ISTE for a column I was writing. Many of those connections I made then last today. So ask someone "What's your story?"
Guest Post by Paula Ford, Kindergarten teacher, Manuel De Vargas Elementary School in San Jose, California (cross-posted on Personalize Learning)
Manuel De Vargas Elementary @DeVargas, is a Title I school in the Cupertino Union School District in California. We have over 29 languages spoken at our school. Our school is in year 2 of transitioning to a STEM Project Based Learning School. I wanted to share with you how my kindergarteners took charge of their learning around one of our projects.
Thinking and discussing…
Originally my kindergarteners decided they wanted to collect books to send to kids in Africa. We have a global partnership with the Cheery Education Center in Kenya. Their plan was to decorate boxes, put them by classrooms and have the whole school bring in donations. I asked them, "how will you let all the other learners know about your project?" After some thought and discussions, they concluded that I needed to contact each teacher. My response was that this would then be my project, when actually this needs to be their project. Hmmmm. More thinking and discussing. Then they remembered we have video announcements done by our school video production crew. So, the kids decided we could make a video explaining our Project-Based Learning (PBL) activity to ask for help.
More research…
We found out it costs over $65.00 to ship a medium sized box to the Cheery Education Center in Africa. I brought the box into class and then we saw that it only held 8 books. So, we went back to our "what do we know" information and realized that it costs $50 for 2 children to attend school with meals for a month in Africa. That seemed like a more realistic project compared to sending 8 books for $65.00. So, we went back to the drawing board and the kids decided to collect coins. I explained the bank idea and that is how the kids came up with the collection jars called "Change for Change."
They designed the signs on all the jars, loaded up my wagon, and made the deliveries throughout the school. They chose the groups to work on speeches for their video presentations. Each group had a different subtopic on our Africa PBL. Then we worked with our big 4th grade buddies to practice fluency, voice projection, eye contact, etc. Finally, we filmed it in front of the Chroma Key Green Screen. The big buddies were there watching the filming, and it was so cute how invested they were in my kids performance.
Pop-up store…
Some of the kinder kids made African inspired crafts to sell at a "pop-up store" on campus to donate the money to the African school. They figured out pricing, and ran the store during recess, lunch and after school. Another group of kinders wanted to make a web-page of sorts (like Go Fund Me). We used the large Apple TV so that they could be active participants in the process of designing the web page (drag and drop, etc). They put up some artwork and writings of what they have learned. In PE, the kids learned African dances. I have been teaching them all African rhythms with the rhythm sticks (great for learning syllables). In science, they learned about what people need to survive (focusing on our PBL in Africa). Our collection jars, "Change for Change," are now in every classroom. My kids have made four videos for our video announcements about Africa.
It was a great PBL…
Before they got the money, they had to decide as a group how they were going to count the money (i.e. stacks of 10 pennies in groups of 10 stacks, or stacks of 4 quarters, etc.). After we collected the jars and sorted the money, we invited our 4th grade buddies to help us count. The grand total was $470! We went back to our PBL board and talked about what that amount of money can provide. We were able to send over 18 kids to school for an entire month including meals with left-overs to pay for other incidental items.
******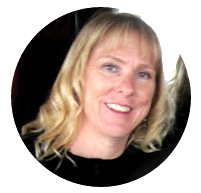 My name is Paula Ford. I graduated from University of California at Davis with my Bilingual Cross-cultural Language and Academic (BCLAD) multiple subject teaching credential, and have been teaching for over twenty years. I began my career in bilingual education, and then moved to teaching second language learners.
I have taught kindergarten, first grade, third grade, and have been a resource teacher for grades transitional kindergarten through fifth grade. The majority of my career has been teaching low-socioeconomic English language learners. Currently, I am teaching kindergarten at Manuel De Vargas Elementary School, and I absolutely love it.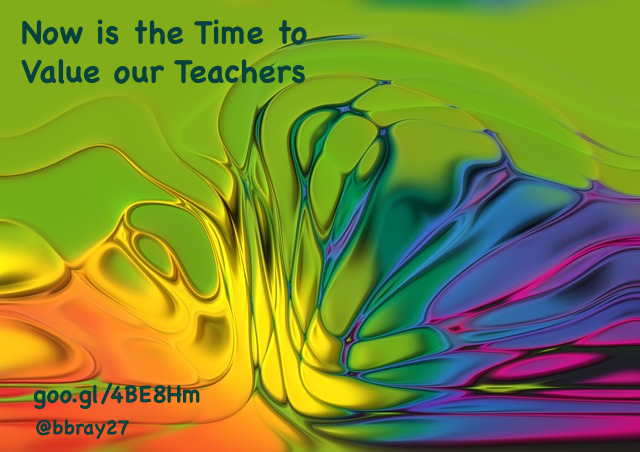 I'm so upset. I watched the news about California teachers and education today. They mentioned the teacher shortage, but the reasons they gave didn't even touch on what is really happening to teachers and education around the country. When they said that California has the most crowded classrooms and highest teacher to student ratios in the country, I'm not sure others around the country have a clue what this means. We're talking 25 to 30 little ones in K-2 classes. In some high schools, math classes are over 40 for each teacher. Secondary teachers are responsible for up to 150 kids and teaching multiple subjects in 45 minutes periods. I don't know how they do it.
By 2013, the state's student-teacher ratio had reached 24-to-1,
compared with the national average of 16-to-1.
Report on Teacher Shortage in Mercury News, CA 1/23/15
On top of that the focus of education has been wrong for the past 12 years and longer. Teachers are the ones held accountable for the test scores, so why would kids care about the tests? The focus on testing has taken away the love of learning and frustrated teachers, administrators, kids and parents. We have a generation of people who went through this system who think this is the only way to learn. The focus hasn't been on learning–it's been on meeting test scores and instruction not on who we should be focusing on: each learner and supporting how they learn. Teachers are more like middle managers jumping through bureaucratic hoops and accountable for test scores and grades.
Now this is going to change, but not many people are aware of it changing or want it to change. They only know what they know or have been exposed to. Teachers are burning out and leaving the profession. It costs more to keep training and retraining teachers. There has been so much professional development on how to teach to the test, manage classrooms, and other mundane tasks that people who went into the profession feel dummied down. There is a sense of "compliancy" built into the system that blocks creativity and fun. We all need to have some fun when we learn. Let's get it back!
The report was talking about districts offering a $10,000 bonus for new hires, but that won't take care of the other issues or bring in the right people to the profession. The teaching profession is less and less attractive to Millenials (18-34 year olds). Many realized they didn't care for school, just learned to "do" school to get out of school, or they just don't want to be part of it. Many of them were in the system when testing went crazy. They also want to be more in control of what they do, be respected and valued by members of their community. Millenials tend to be skeptical about systems and also are concerned how they can pay their bills. Housing costs in California and other parts of the country are skyrocketing. A one time bonus won't pay the bills. A majority of the Millenials have extreme student debt, a degree that doesn't get them the right job and other reasons why they just don't trust the system. There are many who dropped out and taught themselves skills in the technical field — all on their own taking classes online or watching YouTube. Why? Because in the Bay Area that's where the jobs are along with bio-technology, robotics, etc.
So what can we do about this problem?
Look at the teaching profession like Finland did in 1983. They had the same issue and realized they needed to turn everything upside down. Teachers needed to be valued, supported and highly respected compared to other professions. So Finland changed the teaching profession. Kids start school at seven. They got rid of standardized tests except one at the end of high school. They built a system of support for teachers and pay them well. Read "What ever it takes" Smithsonian.
Now with the new ESEA re-authorization from the Department of Education, we will be focusing more on learning. There is a surplus of funds in California and more money will be going to school districts. Let's do it right this time.
I'm going to put a plea out to superintendents and school boards: Stop spending money on "stuff" and rethink how you are going to rebuild your most prized resource: teachers! Here's some ideas:
Rethink teacher education and build or partner with K-12 laboratory schools so the focus is on learners right from the beginning.
Increase salaries for teachers so the profession is competitive with other professional services.
Provide mentoring and ongoing coaching support for teachers.
Build in collaborative time every day and encourage co-teaching models.
Develop communication plans that showcase learning not increased scores.
Build partnerships with businesses, non-profits and higher ed to support a competency-based system.
Look to retired educators to work or volunteer as advisors or mentors.
Offer ongoing job-embedded professional learning opportunities for all teachers.
The reason why I focus on personalizing learning is because we are all learners. When we stop learning, what do we have? It is about building the capacity to want to be lifelong learners and never lose that curious part that makes us who we are. Every moment can be a learning opportunity. But when school is tied to rewards and punishment, grades, and extrinsic forces, why would anyone want to be part of that type of system?
Who's with me? Let's all work together to change the system, focus on our learners, bring back creativity, joy, and fun and value our teachers.
Are you a human being or a human doing?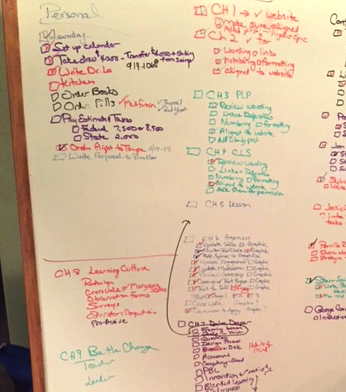 I have a to-do list that would drive anyone nuts. When someone asks me how I am, I tell them all the things I'm doing. I check off tasks on my list and more tasks show up. I have a large whiteboard where I'm trying to keep track of each business and personal task. Not to scare you, but this picture on the right is only one part of my whiteboard and what is due in two days.  I also have post-it notes all over, an online calendar with tasks, and note-taking tools.
I think I'm organized but several re-occurring tasks are to file, organize my office, and clean up files in my computer.
Do I do it?
I start. Then I look at all of my other tasks on my whiteboard and go back to another task that I feel is more important and urgent. You know what I mean. I try organizing everything by putting each task in the following categories:
Important and Urgent
Important Not Urgent
Urgent Not Important
Not Urgent and Not Important
Why do I feel everything is important and urgent? Prioritize — Prioritize — Prioritize
UGH! Maybe I need to put different things on my list. Even my personal tasks focus on doing and working. I have on my board to clean the oven (check that one off because I did that because it's a self-cleaning oven — Yeah!), vacuum (which I actually like doing since I can see results right away) or wash bed (okay did that too). I know I sound like a cleaning freak, but it's on my list.
So how do I put "fun" things on my to-do list? I need to redefine who I am. How did I become this human "doing" things instead of just living and enjoying each moment? Maybe I enjoy this. mmmmm….. or do I?
I do it to myself. It's all about choices. Do I need to add more to my list? Not really. It's something about my worth. The more I do I feel I am accomplished. Tired, but accomplished. I do have to do these things or come up with another way to either get these things done or change due dates.
What I'm worth is really not about all I do. It should be about who I am not what I do. I'm not ready to give up my whiteboard and lists, but I'm putting ME on the top of the list. It's time to take time off for me.
So this year my resolution is to be a human being not a human doing. I can do it. Wait a minute, I have to reply to an email right now and mail something and pay my estimated taxes and .. and .. and..
Oh no! Anyone else like this?
What is Learned Helplessness?
When people feel that they have no control over their situation, they may begin to behave in a helpless manner. This inaction can lead people to overlook opportunities for relief or change. 
Now I know this video above is taking the idea of "learned helplessness" a little too far, but it gets the point across.  Consider a child who performs poorly on math tests and assignments will quickly begin to feel that nothing he or she does will have any effect on math performance. When later faced with any type of math-related task, he or she may experience a sense of helplessness. Some call this a fixed mindset.  [Source]
Here's a little history of the "Learned Helplessness" Theory

There are also situations where you may induce "learned helplessness" in school or personal relationships. This is an activity that a teacher did with learners after discussions on relationships.
Now let's take this idea of "learned helplessness" and what this means about learners being compliant. Think about your high school kids who just want a grade. Have you heard them ask "what are the points?" "what do I have to do to get an A?"
It's about that intrinsic motivation to want to learn. We've embedded this behavior as part of the system starting even in pre-school now. The responsibility for learning is all on the teacher who is now help accountable for what kids learn. Teachers, too, can have this "learned helplessness" feeling about what they do in the class. I've heard teachers say "but I have to teach to the test" or "I have to cover the curriculum."
We need our kids to be able think on their own, drive their learning and be the ones responsible for what and how they learn. It is about the idea of encouraging learners of all ages to believe they can do things — that they don't need others to do something for them if they are capable. It is about changing mindset but that's for another post.
We can change our thinking, model growth mindset and  what it means to believe in ourselves. What do you think?