rethinking learning – bringing joy, creativity and innovation into learning environments
Events
4/3/17 Hosting #plearnchat Personal Professional Learning using Micro-credentials with Pam Lowe and Guest Hosts: Digital Promise
3/20/17-6/10/17 Coaching teachers at Fairmont Elem. School, El Cerrito, CA
4/17/17 Hosting #plearnchat Hacking PBL & PL with Pam Lowe and Guest Hosts: Ross Cooper and Erin Murphy.
5/3/17 Future Focused Learning  in New Zealand: opening keynote on "Future of Learning" and 2 sessions: "Building Learner Agency" and "Changing Spaces, Thinking, and Mindsets." Traveling from 4/28/17 to 5/11/17 with Cynthia Sistek-Chandler.
ISTE 2017 Conference San Antonio, TX
Saturday, June 24, 2017 at HackED in morning and on Panel on Digital Badges and Micro-credentials in afternoon.
Mon. June 26. 11:30-12:30 CT with Dr. Jackie Gerstein presenting Design Thinking and UDL for Makerspaces, STEM, and STEAM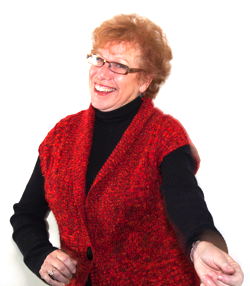 Barbara is a futurist, changemaker, and author who focuses on project-based learning and creating learner-centered environments. She is taking personalized learning deeper by embracing agency, design-thinking, creativity, joy, and innovation. Barbara is ready to be there for you with…
Keynotes
Webinars/Interviews
Playshops
Twitter chats #plearnchat
Coaching programs
Consulting/Facilitating Change
Writing Opportunities
"Conversations on Learning" podcasts