blog
Reflection is a powerful tool. Today I woke up and wondered why I haven't written a post in so long. I paused, thought about it, and realized my life has been spinning the last two months. Usually the words just come to me, but these past months have me working every minute. I am a co-founder of Personalize Learning, LLC with Kathleen McClaskey. We are being written into many Race to the Top applications around the country. My eCoach has been approached to support different groups Communities of Practice, so that is growing at the same time. It's very exciting, but I need to write about ideas that may not be about the work I do. I love to write. These ideas come to me, and I need to put them down. Even if I am working 20 hours a day, I need to stop, pause, and reflect.
So reflecting on reflection came to me. Actually reflecting means capturing the moment when it happens.  Today is the day for me to capture the moment.  First a quote:
Reflection is what allows us to learn from our experiences: it is an
assessment of where we have been and where we want to go next.
~ Kenneth Wolf
For the last two months, Kathleen and I have been writing every day supporting different RTT-D applications. The last week, we have been bombarded with calls from districts and consortiums of districts wanting our support. We are getting requests from schools and organizations from other countries. Today I need to stop and breathe and reflect. I use Gibb's Model of Reflection: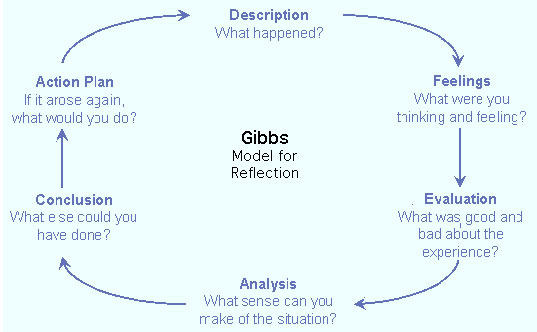 What happened?
Kathleen and I developed a model for personalizing learning over a four year period that meets the requirements of the Race to the Top application. We defined the differences between personalization vs differentiation vs individualization and ended up having Porvir in Brazil create an infographic in Portuguese around our chart that we translated in English. We were hired by Grant Wood AEA in Iowa to talk to their superintendents and now are doing a webinar overview, offering an eCourse and webinar series, and setting up a Community of Practice across the state. That was just the beginning. We are getting requests from all around the country and Mumbai, Singapore, and more.
What am a I thinking and feeling?
I am excited about the interest we are getting. Now about my feelings. I haven't had time to reflect on everything that is happening so fast. This is good. Pausing. Reflecting. I think I got too excited about the interest and stopped thinking about me and what I love to do — write. This also made me think about kids today and all that is on their plates in school — especially middle and high school kids running from class to class in schools with crazy bell schedules. I need time to reflect. I don't know how kids do it — starting and stopping thinking– thinking in one subject and then jumping into another subject.
Personalizing learning means creating time to reflect, pause, and have flexible schedules that allow for risk-taking and reflection. There is no time for risk-taking or reflection when you are preparing for a test or writing an application.
What's good and bad about the experience?
Good
Kathleen and I are revisiting and refining our model and process. It is getting better every day. I am excited about what we are coming up with and know there is still lots more to do. Every school, district, teacher, and learner is unique — there is no cookie-cutter answer to meet the needs of everyone involved.
Bad
My feelings are that I'm overwhelmed. Guess that's the way kids feel daily. I get it. That's why we are doing what we are doing. School does this same thing to kids that is happening to me right now. Overwhelmed. No time to think about thinking. I say that reflection is very important and needs to be part of every day. Pause. Think. Reflect. Write.
What sense can I make of the situation?
Kathleen and I complement each other. We both bring a lot to the table. I live in California where the education bubble burst some time ago. Professional development budgets crumbled and professional developers fight over the same dollar. I thought this was happening everywhere in the US. Kathleen, who lives in New Hampshire, opened my eyes to what is happening in New Hampshire: competency-based learning in all the high schools and 1:1 iPad schools in the Northeast. We interviewed leaders and transformational teachers and found CESA #1 in Southeastern Wisconsin where Jim Rickabaugh shared how there is co-teaching, learning plans, and learning changing. British Columbia is transforming learning across the province where Dave Truss shared about the Inquiry Hub. So much is happening in other places around the world. Why couldn't it happen here in my backyard?
It can. It is but in pockets, but not the way I was hoping. Some large corporations are coming in and spouting that they can personalize learning by adapting the curriculum and blending learning with learning labs and algorithms. They can "Personalize" the learning for students. Sorry — but personalizing learning means starting with the learner — changing teacher and learner roles. That's why we made our chart and had to do what we are doing. We see the importance of knowing how learners learn best using Universal Design for Learning principles which then changes teaching and learning. Motivation — Engagement — Voice. That's what works. Technology can support this but not be the only thing that personalizes learning.  Whew!!  Pause. Reflect.
What else could I have done?
Take time off every day and pause. I need to stop and reflect every day somehow. When I write, it seems to put everything in perspective for me. I still write my column for CUE, but this site is for me to share my thoughts and findings. I will never go months again without writing something even if it is another reflection about my reflections.
If it arose again, what would I do?
Write on the calendar in big letters: Pause. Reflect today. 
It is important to capture and treasure every moment. This is my learning environment that is personal to me. I forgot that every day I am learning something new. How cool is that?
School starts soon for many. Some have started already. If you think of your classroom as a community of learners right away, then the culture changes. What is the culture of your classroom? Do you…
spend hours and hours getting your classroom ready?
buy lots of posters and materials to put on bulletin boards?
arrange all the furniture just the right way?
If so, you have set the culture of your classroom where you are in control, you manage what happens in your classroom, and your classroom is teacher-centered from the start. I'm not saying you have to take everything down and start over, but think about what it might look like to your learners if you…
left the bulletin boards and walls empty so the room was an empty canvas ready for the community to design?
had all the furniture in the middle of the classroom and had each learner help arrange the desks or tables together?
This sounds like chaos and you may not be ready to do something like this. So start slow. The classroom is where your learners will be part of for almost 9 months. It is their home with you. Consider your life as a learner. What was it like? Did you have any say in how you would learn or contribute to the classroom?
Communities work if there is trust and respect. I remember sitting at desks in rows. Fear was one way to control the class in the classes I attended. Was it yours? Did it work? I didn't feel much respect in many of my years as a learner – even in college. I felt I knew a lot but was not given many opportunities to share what I knew or dreamed about or wanted to know. I was tested on facts that were not relevant to me. I remember an art class where the teacher scolded me because I went outside the lines. I came from a home of artists where there were no lines. What about you? What was it like in school when you grew up?
Some of you probably hear " if it was good for me, it's good for my child." Remember your experience and what it might feel like for your learners in your classroom. Their lives and experiences are connected and different than many of their teachers. Their experiences include the Internet, mobile devices, and have everything at their fingertips.
If you already set up your classroom or that's just too out there for you. Then take a chance to arrange your furniture in an unconventional way. Then ask your students for feedback. Keep some of the walls or bulletin boards empty and ask your students to submit ideas on what to put on them. Have ways to hang student work or questions from your students from the ceiling.
Some more ideas for the first few days of school:
meet and greet each student at the door with a smile and a handshake.
invite everyone to contribute to the class rules — include some off the wall, funny rules.
use an icebreaker or have them tell a story so everyone has a voice the first few days.
share what the expectations are for the year and ask for feedback.
I'm sure some of you are thinking "this is an open classroom and I saw it before." I'm talking about learner voice and choice. This is a classroom where everyone is part of the community and sharing in decisions. There is a feeling that each voice matters. I am only touching on a few points and know there are so many wonderful teachers out there who can share more.
How would you build a community of learners where there is trust and respect?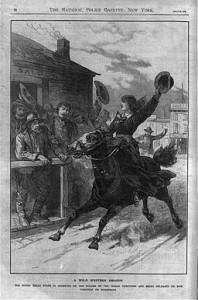 Something's happening online. Does it seem like everything is safe and then you find it isn't? When you consider the Internet provides so much for free, but then you see companies that are FREE going IPO with a value of billions. Where do they make their money?
Every time you sign up for free analytics, an online game in your social network, or a free online community, you agree to the Terms of Use. Have you ever read any of them before you clicked agree?
Most companies do a good job posting privacy-aware policies that make it clear to users how they use their data.  What users might be doing is sacrificing ownership of their analytics data which might surprise you what that means.
Definition from Wikipedia: monetization involves maximizing the revenue potential from available data by institutionalizing the capture, storage, analysis, effective dissemination, and application of that data. Said differently, it is the process by which corporations, large and small, leverage data to increase profit and efficiency, improve customer experience and build customer loyalty. The practice, although common since 2000, is now getting increasing focus as regulatory and economic pressures increase on businesses.
Financial services companies are a relatively good example of an industry focused on replacing lost revenue by leveraging data. Credit card issuers and retail banks are using customer transaction data to improve targeting of cross-sell offers. Partners are increasingly promoting merchant based reward programs which leverage a bank's data and provide discounts to customers at the same time.
What does that mean for you? All you want to do is go online to learn, find information, resources or ideas, connect with others, or just to lurk and see what others are doing. There may be other reasons but it's not to give away your data. That's what you think. This is a new time where data and the ownership of data makes companies grow and get rich. The new revenue model is give it away, make it free, and then collect 150,000 points of data for each user.
That's right – that's what I said. A minimum of 150,000 points of data for you. This means that your data includes:
contact information like your address, phone number, email address for EVERY place you ever lived.
credit and banking information for every credit or debit card you signed up for, loan for anything you ever signed, mortgage or rent agreements, and bank or credit union accounts.
record of every purchase where you used anything but cash.
any agreement you signed and filed: marriage, divorce, business partnerships, wills or living trust, utility bills, etc.
channels you watch on TV and listen to on the radio or on mobile device.
every time you make a phone call, location of a picture you take, or text.
analytics for a website for the number of hits and page views.
social media and all of your connections and their data points.
apps and activities on your mobile devices.
online games and how you are performing.
online courses and what you are learning.
and so many more data points from thousands of places.
So why would any company want to know this about you? This is how they target their marketing and plan for research and development. Big budget stuff! You see if a company just relied on the activity of their clients, they wouldn't know how to project future development. Now with all the social media and mobile devices, companies can now track all of the data points. They can use the analytics of your page views and visitors on top of your own activity. Companies now need lots of data to make decisions and they need millions of users. The only way they can get that is to offer programs for free or at very low cost. You think it's a great bargain, but they are using your information to get rich.
So what if you wanted to bow out of the data mining business and take all of your data points with you. It's too late. You were born and that is now recorded. You signed up for a phone some time ago. That was recorded. You made calls and each of those were recorded. I know many people who will not use the Internet or a credit card because they are concerned about someone taking their information. Sorry. It's gone already. You can take control of some of your information by doing some Internet forensics on yourself. Find out what is attached to your name by Googling your name, address, etc.
But here's another thing – every time you search on Google, that's another data point connected to you. Oh my!!! I wrote this just so you are aware of what Free really means so you can make good choices when connecting online or by your mobile device for the right reasons.
Are you a blogger? Do you use social media sites like Pinterest? If so, you will want to be very aware of copyright infringement. Getty Images is trolling the Internet using the software PicScout that they purchased last year for $20 million. If Getty Images finds that you use any of their images illegally, they will come after you with a cease and desist letter.
But that won't be the last of it. You can try to ignore the letter, but they will demand payment even if you remove the image or images because you used it. They refer to Time Machine and any other tools that can bring back archived websites. If you use your blog to promote your services or product, Getty Images will come after you. The charge for the use of the image  can be $1,400 or more per image depending how long the image was on your site. You can negotiate with them, but you will have to pay something.
But what if you didn't know the image was copyrighted? You may have even received permission to use the image from what you thought was the original owner of the image, but they weren't the owner. They were just another blogger right-clicking on Google Images.
Photographers and artists are wanting their due credit and compensation for the use of their images. Getty Images is protecting them. You can avoid downloading any copyrighted images when you do a Google Images search by using ImageExchange, a nifty little plug-in that runs on the side of your browser that you can download from PicScout.  As you browse images, any image that is hosted on microstock (or other agents) is found with details of the image owner and a link back to the relevant agent.
So now Getty Images is investigating the pinning and repinning of sites with images on Pinterest. They are in a huge battle. Pinterest is using software to affect the use of PicScout so there is no way to determine original copyright. Photographers are scanning Pinterest to see who has pinned and repinned their images and demanding that there is copyright infringement. ImageExchange may not work with Pinterest which could be a problem for you if you have several boards with questionable images.
Pinterest Locked in Statement with Image Owners
So I downloaded ImageExchange and am using that before I look for any image to use on my site. I come from a family of artists (starving artists) who want to be compensated for their work. So where can you find images to use on your blog, website, or pin to Pinterest?
Take them yourself and brand them with ImageExchange.
Use ImageExchange when you search for images.
Make sure that you get permission to use the image from the original artist or photographer. (this doesn't always guarantee that you are okay)
Pay for the image before you post.
How long do we have to be in the 21st century to say we are 21st century teachers?
Everything has changed because of the Internet. Schools are going wireless, using interactive whiteboards, flipping the classroom, putting in 1:1 solutions — some are even BYOD (Bringing Your Own Device). I see exciting technology yet rarely see innovative teaching and learning. I don't mean to be harsh here, but  I read Med Karbach's What Does It Take to be a 21st Century Teacher? and thought I need to write something. It's all about a culture shift. It's not just the technology. It's a mindset.
There are lots of great teachers that don't use technology. They motivate their students. Students are engaged and love being in their class. Karbach included this image:
This image says it all to me. It is all about each learner and their own learning potential. Do we tap into it? Teachers mostly teach the way they have been taught. To move to a more collaborative learning environment involves all stakeholders. One teacher in a school can move desks around, have students create learning plans, but this is a whole culture shift that needs to happen.
I am invited to facilitate change at schools all over. Observing teachers, I notice a desperation. They tell me that they want to make a difference; they want to use the technology; but…
Here's the buts:
I have to cover the curriculum.
There is such a diverse group in my class.
It is so much work to design projects for all my students.
Group work is a pain to set up and assess how each student is learning.
I'm told to differentiate all my lessons which now takes even longer.
My class size was increased by 10 more children.
I am so tired each night grading papers, there's no time left for me.
I am spending more time creating video lectures to flip everything.
paperwork, paperwork, paperwork.
The parents are so demanding that I have to put up homework every night.
Do any of these concerns sound like you and your situation?
I have an idea. Let's flip learning. Your students have been 21st century learners most of their lives. They know how to use all of the technology. If they don't, they figure it out. Why not make them more responsible for their learning? What if…
your students create the videos about the content to flip the classroom. Check out Mathtrain.tv where Eric Marcos realized that students learn best from other students.
involve your students in lesson design. Be partners in unpacking the standards and designing activities. Children today are very resilient and smart if we give them the chance. Check out this post from Kathleen McClaskey and myself on Personal Learner Profiles and the Common Core.
Ask your students to brainstorm and prioritize questions about the topic. This post on Making Just One Change where I interviewed Sara Armstrong helped me understand the importance of inquiry.  Michael Wesch encourages his university students to wonder. Dave Truss shared the opening of their new school The Inquiry Hub where students "learn without boundaries."
Imagine your students building lessons with you as partners in learning.
Maybe it's a matter of letting go and trusting that your students can learn — want to learn. I have a difficult time sitting in a lecture hall myself. When I go to a conference and listen to a great lecture, I learn. But I learn more when I am more involved in the learning process. Sharing. Curating. Discussing. Even arguing a point.
So maybe we need to rethink what a 21st century teacher is. It's a culture shift. Maybe that teacher is a…
partner in learning with their students.
facilitator who guides the learning process.
an advocate for each learner who has strengths and weaknesses, passions, interests, and aspirations to be whatever they can be.
person who realizes they can never know everything so learns to unlearn and learn again.
How about some innovative strategies for professional development? Like having students teach teachers how to use the technology. Maybe include students in professional development so you hear their point of view. If this is a culture shift, can one teacher do this alone? I still believe it takes a village idea. We need to involve all stakeholders including the parents. But if you want to make a difference now.. start involving your students — one lesson at a time. Let's see what happens and share back. Let me know.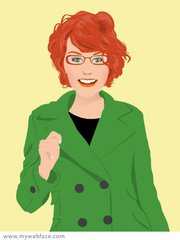 I'm on my way to ISTE in San Diego soon. I'm going to be talking about personalizing learning. I'm pulling together my presentations, events, and meetings. I'm pretty excited about seeing many of my friends from around the world. Now here's my dilemma — I want to spend time with friends but I am planning to network. Some of my friends have contracted me to provide services. I guess I'm what you call a "networker" and "digital friend." But the boundaries are getting fuzzier and fuzzier because of social media. This is my avatar on the right. Red hair — always smiling. I kind of look like my avatar. The real me may appear a little shorter  🙂
I started looking at my Personal Learning Network (PLN) and get it that I'm all over social media. I do love it. I love the connections, learning from friends I'm following and who are in my circles, on Scoopit and Pinterest, connections on LinkedIn, those who share on my FB timeline or in my Twitter feeds. I guess one of the decisions I had to make when creating circles in Google+ is what circles to put people in. I didn't feel right putting some people in acquaintances because I felt like they were kind of "friends."
So now I have to think about what is a friend? Who do I call my friends? Actually, most of the same people are popping up as friends or connections across social media. Many of these friends I don't know but look forward to meet at ISTE. I hope you introduce yourself and say "I'm your friend on ….." That is if you want a hug.
I'm a hugger and networker. See me walking down the exhibit hall and I'm talking to everyone. Meet you the first time, I'll shake your hand, look you in the eyes, and have a great conversation. Next time, I'll probably hug you. Can't help it. That's me!
So if you hug me back, then we can call each other friends? Nooooo! It's more than that. Friends and business acquaintances are different. Can you be both? Yes!
MMMmmmmmm……
I only started thinking about this when my social media connections got pretty big and I was scooping this and tweeting that and spending too much time on social media. Social media started taking over. I love connecting to all my friends. Now I'm getting ready for ISTE and will see so many of you — my wonderful friends. But I'm going to ISTE to share my research, my work, and learn from you.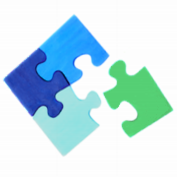 This time I'm very excited about the prospect of working with others who are researching Personalized Learning and how it can transform education. I'm looking to talk to you, learn from you, and maybe work with you. I have been collaborating with Kathleen McClaskey and set up our own site Personalize Learning. We both believe that learning starts with the learner.  We are getting connected to new "Friends" because of our work around Personalized Learning.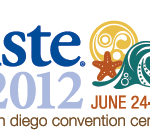 I hope to see you at ISTE at our sessions. We're hosting a Birds of a Feather session on Monday  that is mainly interactive by you the participants. You bring the questions, talk about them in small groups, and then share back. We'll collect the information and share them with you on our website. We are also doing a presentation about Personalized Learning Toolkits  on Tuesday at 3:45 and anticipate lots of feedback and sharing. Kathleen and I have worked very hard on this presentation and hope you find it beneficial. Join us!
So I hope to see lots of my friends in San Diego. I am hooked on social media. Probably will be hugging a few of you. I just have to say thank you to so many of my friends who have been there for me for so many years. I feel very fortunate. It will be fun to see you and meet in person some of my virtual friends for the first time.
Some ways to connect:
Check out my Scoop-its:
Contact me via barbara.bray@gmail.com if you want to set up a time to meet at the conference.
After learning about Studio-Based Learning (SBL) from Pat Donohue, I interviewed her to learn about the benefits of this approach and why and how SBL personalizes learning. Pat is inspired by a passion to create engaging environments for learning.
"There is a fundamental problem with public school as it has come to be defined. Confining young adults away from the world has created environments loaded with discipline problems and excruciating boredom. The challenge of the classroom teacher to engage young minds in the real subject matters of life while students are stuck in their chairs was clearly a losing task (see Gatto, 1992).

If you watch children or young adults in the natural world, it will not take long to notice two things: they will soon be engaged in some kind of learning borne out of their own curiosity and/or they will be engaged in making fun – usually both. To this day I cannot fathom why education cannot be a replication of this natural tendency of human beings to learn about the life they lead."
What is Studio-Based Learning?
Studio-based learning in America can be traced back to John Dewey's Laboratory School in Chicago in the late 1800's (Lackney, 1999). It was later adopted by North American architectural education and showed up in the University of Oregon Architectural School in 1914. Lackney describes the design studio as, "A type of professional education, traditional in schools of architecture, in which students undertake a design project under the supervision of a master designer. Its setting is the loft-like studio space in which anywhere from twelve to as many as twenty students arrange their own drawing tables, papers, books, pictures, drawings and models. In this space, students spend much of their working lives, at times talking together, but mostly engaged in private, parallel pursuits of the common design task (quoting Schon, 1983)."
Primary concepts that drive studio-based learning include:
Students work like apprentices in a common space under the tutelage of a "master."
Students interact when needed with each other on their designs.
Students undergo periodic critiques, known as "crits," of their designs, projects, or products. Crits are for gaining knowledge about your work. They occur student-to-master first and then evolve self-learning crits between peers.
It is driven by the pragmatic. The idea is to get your hands in your work, get it done, revise it to perfect it, and self-evaluate the results.
Final work or products are presented publicly.
Studio-based learning methods were picked up in various iterations in K-12 programs and in universities throughout the 20th Century. The use of SBL educational laboratories died down in 1970s and 1980s but never died-out. Today, SBL is experiencing a revival. The originators of the SBL model we pursue run the Intelligent and Interactive Systems Lab at Auburn University and partners at Washington State University have launched the Online Studio-Based Learning Environment (OSBLE) where instructors from around the country can share their experiences and growing knowledge about the model's effectiveness.
In 2006, John Seely Brown published a short but hard-hitting article, "Exploring the edge: New Learning Environments for the 21st Century" on the architectural studio model as a foundation for current trends in learning. He explains:
In the architecture studio, for example, all work in progress is made public. As a consequence, every student can see what every other student is doing; every student witnesses the strategies that others use to develop their designs. And there is public critique, typically by the master and perhaps several outside practitioners.

The students not only hear each other's critiques, but because they were in some sense peripheral participants in the evolution of each other's work, they also have a moderately nuanced understanding of the design choices and constraints that led to the final result … If you look at the learning outcomes for the architecture studio and Professor Belcher's physics classes, it is evident that in both environments, students move from 'learning about' something to 'learning to be' something—a crucial distinction.
I believe studio learning is a preferred environment for our educational system, ideas about: situated learning, collaborative learning, personal learning networks and personal learning environments, mobile computing and its ability to deliver an SBL environment into a learner's hands, and authentic instruction.
How did you build this passion for experiential learning approaches?
Fifteen years ago, I set out with a Master's degree in Instructional Technologies to a new professional life, inspired by a passion to create engaging environments for learning. I had been a high school science and English teacher in a central urban school district (Oakland, CA) and a highly rural school district (Lake County, CA).  I set out in 1997 on a path that led me to one year of science and mathematics software production for an educational technology publisher, followed by eight years in STEM education grants – six years as Principle Investigator for a U.S. Department of Education grant serving schools in rural North Dakota and two years as Project Director on a similar National Science Foundation (NSF) grant for rural schools in the six Hawaiian Islands. The North Dakota grant was housed in a Science Center and that experience cemented my love of informal education approaches to learning.
In Hawaii, I left the grant position on the advice of my university colleagues to enter into their Ph.D. program in Communication and Information Sciences. That program introduced me to new research colleagues whom I work with today. Our research focused on instructional models that integrated technology to raise the learning bar in science, mathematics, and computer science. I eventually came to see the most important part of STEM learning is the "E." Engineering is, more often than not, where the other three fields come together in hands-on applications. We began to look at instructional models that would situate student learning in practice. My colleagues joined with two other universities in a grant to develop and test a model of Studio-Based Learning (SBL). They are now in their second implementation grant of the SBL program through NSF. Multiple universities and instructors around the country have been involved in one or both of the SBL grant work and the results are showing that, in college undergraduate computer science courses,
SBL shows improvement gains for students compared to those in non-SBL courses. I extended the SBL protocol to a pilot program for high school and am now investigating a revision of the model into a "Design Studio" approach that integrates SBL methods into a more robust laboratory of learning experiences.
What are the findings from neuroscience?
Findings from neuroscience has expanded the picture of what is happening in the studio when learning is occurring. Something I now tell my students that makes them sit up with new attention is,
"every moment we talk here; every day you leave this classroom, you have a new brain."
The point is, from neuroscience research (c.f., John Medina's Brain Rules at www.brainrules.net), we know that the neurons in our brain form networks of connections that are in some mysterious way we still don't understand how we store our learning. That learning is individual and based on the numerous factors that shape our individual connections. We learn constantly. In fact, tell yourself to "stop learning." It can't be done. This means that every moment of our lives we are re-forming our connections with every new or evolving thought. New thought; new connections; new brain. I find that brain boggling! And, of course, I want to know more.
Currently, we are designing an evolution of our Instructional Technology department to embrace a studio environment using SBL principles. I am working with colleagues in the Education departments to reformulate our SBL model into a more rigorous approach for all grade levels and all disciplines to personalize learning in educational contexts. That will involve development of mobile learning approaches to the studio experience and it will involve creating physical laboratory spaces on campus where we implement and research this evolving method of instruction.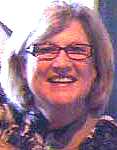 Patricia (Pat) Donohue, Ph.D.
Assistant Professor, Department of Instructional Technologies
Graduate College of Education, San Francisco State University
President and CEO, Community Learning Research LLC
Pat Donohue teaches instructional design and technologies in the Department of Instructional Technologies at San Francisco State University's Graduate College of Education. She is also President and CEO of Community Learning Research, LLC, a private educational research company located in the Napa Valley, California. She holds a doctorate degree in Communication and Information Sciences from the University of Hawai`i at Manoa and her Master's in Education: Instructional Technologies degree from San Francisco State University where she currently teaches courses in Foundations of Instructional Design Theory, Learning with Emerging Technologies, and Usability Testing and Formative Evaluation.
Pat worked as a professional development specialist in new technologies and learning for 20 years prior to her current position, eight of which were on federal teacher development grants in STEM (science, technology, engineering, and mathematics) education. Pat was Principal Investigator for NatureShift, a U.S. Department of Education Technology Innovation Challenge Grant (6.5 yrs.) and interim Project Director for Hawai`i Networked Learning Communities, a National Science Foundation Rural Systemic Initiative grant for the Hawai`i Department of Education (1.5 yrs.). Both grants involved technology integration in cultural contexts into curriculum and instruction and teacher professional development in STEM, history, and language literacy for rurally isolated schools in the Northern plains states and the six Hawaiian Islands. Pat taught high school science and English for six years and has taught several university education courses prior to her current position. She held administrative positions at the University of Hawai`i and at San Francisco State and Sonoma State Universities. For a brief period, she published the Middletown Times Star, a small newspaper in Northern California.
With a lifelong interest in the learning sciences, Pat's research has covered technology innovations for learning, cultural implications and impacts on learning, and advanced technology environments for collaborative learning. She is currently researching a new pedagogical model based on traditions of Studio-Based Learning and investigating the implementation of that model into mobile learning environments.
Community Learning Research LLC
http://communitylearningresearch.com
Patricia Donohue, PhD, CEO
pjdonohue@gmail.com
011.925.451.7820 (M/SMS)
References
Gatto, J. T. (1992) Dumbing Us Down.
Lackney, J. A. (1999) A History of the Studio-Based Learning Model.
Report of a Workshop on The Scope and Nature of Computational Thinking, Committee for the Workshops on Computational Thinking; National Research Council (2010).
Mitchell Resnick (2002) Rethinking Learning in the Digital Age. Chapter 3: pp32-37.
Mitchell Resnick (2007) Sowing seeds for a more creative society. ISTE
Stephen Cooper, Lance C. Pérez, and Daphne Rainey (2010) K–12 Computational Learning: Enhancing student learning and understanding by combining theories of learning with the computer's unique attributes. Education, v.53(11) pp 27-29.
Hundhausen, C., Narayanan, N., and Crosby, M. (2008) Exploring Studio-Based Instructional Models for Computing Education