blog
I used to say to my kids that "I love learning" and they would just laugh at me. But I do. I relish each new concept I learn and take apart and roll it around in my brain. I love what I do which is helping teachers develop learning environments that are engaging and full of joy. Maybe what I want is for everyone, teachers and learners, to have that same "love of learning."
I read AJ Juliani's post "Why do so many bad students turn out to be great teachers?" and definitely could relate. I was just a s0-so student in high school. Traditional teacher-centered instruction just turned me off. I didn't see why I had to learn the times of events in history from the most boring teacher I ever had. We had to sit straight with our hands clasped while he talked in a monotone voice. This was 10th grade. Now really!!
He destroyed my curiosity about history. I barely passed his class and felt stupid. Then in 11th grade my eyes were open to World History. I was drawn to want to learn more about the people and the times they were living in. We relived times and events and performed as characters from the past. I never had this experience before where I participated in the learning. I was even given a choice on how I wanted to express myself. This was where I got the bug for learning. I grew up in Maryland in a very nice area not too far from Washington, DC. A great place to grow up. I don't think my experience with school was that different than others my age.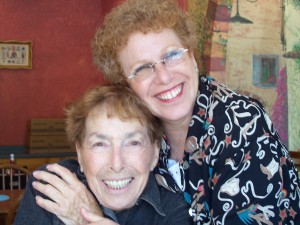 I'm going to go back where I lost my way — when I was in first grade. This is where I realized I was a "bad" student. My teacher was strict and even punished us with a ruler. She would put people in groups by height, girls or boys, and even by color of hair. So that's when I lost my confidence. I was the only redhead in the class and sat by myself. Why would she do that? The year got worse and my confidence dropped farther and farther. I felt that I wasn't very smart so this is how I participated in school all the way to 11th grade until I had that great History teacher. There were a few good teachers here and there and my parents always believed in me. My mom was an artist who taught me to think outside the box and draw outside the lines. That was never allowed in my 1st grade class.  I loved learning before I started school, but school made me feel like I couldn't learn.
After I graduated High School (barely), I moved to California and went to community college. I felt free. I felt like me. I was told when I was younger that I can't write. But I can. I love to write. I wrote some poems for my English teacher and he asked me to read them in the quad. Everyone gave me great feedback. Then he helped me enter one of my poems in a contest. I won first prize. Then I took Anatomy and Physiology from an amazing teacher who made me want to learn everything about the body. I couldn't wait to go to his class. Then I took Humanities and Art History. I loved this. All of it. I wanted more and more.
I realized and believe now that I am smart in my own way. I love to write and read and learn. I wish and hope all children never lose that love of learning, the curiosity they were born with, and the opportunities to be creative. This is why I see the importance of making learning personal for each and every learner.
I love learning. Do you?
As a parent and educator, you always hope that your children and students find their purpose and passion and then live it. My daughter, Sara Zimmerman, is living her passion better than many people I know. She's an artist, web designer, musician, climber, mom, wife, daughter, sister, and now author.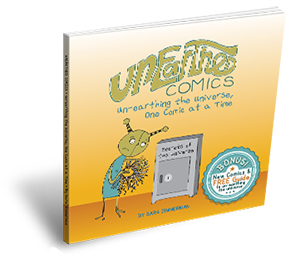 Check out  "Unearthed Comics" where she just launched her book "Un-earthing the Universe, One Comic at a Time" and I'm a sponsor. What a great idea!
Everyday is exciting for Sara, her husband, Rob, and her 5 year old daughter, Cali. I am learning from them that you can play while you work and work while you play. They have a band where Sara plays her drums and Cali has her own set to follow along. Rob and Sara are a real team with the web designing, their band, and climbing.
Check out "Unearthed Comics" and get yourself the book and a decal. You can even take the decal with you when you travel and share where in the world you and the Marilyn decal are visiting on her blog. And for anyone wanting some great marketing advice, download her free eBook on Making Smart Marketing Decisions.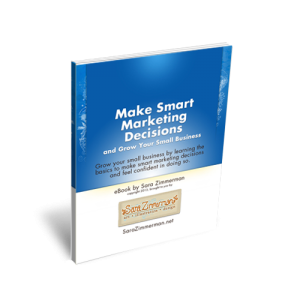 I find myself in an interesting time in my life. I could retire but I don't want to. This is an exciting time where all the efforts I've taken for years to change education are starting to come together. I can taste it, smell it, and feel it. I'm working with schools around the world and the issue seems to be the same.
There are a few pockets of excellence but we tend to still be embedded and entangled in a system of traditional education. The questions I get from teachers all over the world have the same tone:
how do I give students voice and choice when I am accountable for their learning?
how do I become a co-designer with students who don't want to be at school?
what if I transform a lesson and it fails?
I can go on but the issue seems to be about trust.
Does the administration trust that the teacher will meet all the required curriculum?
Does the teacher trust that their students will do the work?
Do the students trust the teacher to teach them what they need to know?
I have been thinking about this for a long time. Kathleen McClaskey and I as co-founders of Personalize Learning, LLC were brought together because we needed to be. Both of us were going in similar directions fighting this issue alone. Our mutual friend, Julie Duffield, brought us together several years ago. We created a chart defining what Personalized Learning is and is not in January 2012 and then from all the feedback, we updated the PDI Chart this March 2013. It has changed our lives.
After we created a process with the Stages, we started getting interest from schools, districts, regions, states, and companies. We opened a pandora box. We created an eCourse about the What, Who, Where, Why, and Wow of Personalized Learning and are on our sixth session since February. It is more than exciting. Yesterday was our first session with 34 educators from around the world most from Australia. We are doing several sessions simultaneously. One with Kettle Moraine School District in Wisconsin. The questions and conversations are the same but they are getting deeper and more reflective.
So that's why I thought it was time for me to reflect on everything that has happened the last 2 years. All I can say to teachers who venture down this road to turn the learning over to the learner so they own it, thank you! I am in awe at all you are doing. I am amazed when a school system says it's time to rethink learning and change how we teach and learn. I want to thank Kathleen for sticking with me through this. We are fighting an uphill battle against structures and entities that have been entrenched in a system that is over 150 years old.
We wrote a post Learners NOT Students and the response was overwhelming — most good but a few educators got upset. What we and others are saying shakes up the system. It needs shaking up. My granddaughter is starting kindergarten this year and all I can think is Oh My — she's so creative and the school will take that away from her. We have to give the learning back to our kids. They need to own it — drive it.
I cannot stop now. We cannot stop now. This is the time for a revolution like Sir Ken Robinson said in the latest Ted Talks Education along with Rita Pierson and others who talk about passion, interests, human interaction. Watch this and then we'll get this revolution going and finally do it right for our kids.
Watch TED Talks Education on PBS. See more from TED Talks Education.
I learned something cool this week. You can leave voice comments on a Google doc. This is very cool for teachers who want to leave a comment on a document for one of their students, but found that they had to write a lot. Now they can leave a voice comment.  I am a writer and editor. So this could save me so much time when I edit, and this can save me if my editor uses this feature. Jennifer Roberts created this video tutorial on how to use it. Check it out!
I've been asked to do some research on BYOD – that is Bring Your Own Device for those that don't know the acronym. The idea is that each student can bring a mobile device to school — any device that is supported or approved by the policies of the school or district. Asked some of my friends for ideas and Jon Corripo, Director of Charter at Minarets Charter High School and Director of Technology for Chawanakee Unified in California asked his students.
Why not ask the students?
Bring Your Own Device – Brett Hendrickson from Brett Hendrickson on Vimeo.
Thanks Jon for sharing… will be writing more about BYOD so any ideas or feedback are appreciated 😮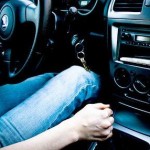 I like to drive. I guess I like the control and know how I drive. I also drive a manual (stick) and love it. I was driving this morning to get to an appointment and realized that there were many cars with only one person (the driver) in the car.  The system rewards you if you carpool, but many of us don't want to give up control to others especially strangers. I think I might have been one of very few driving a stick. At one point, I was cornered between a large truck and a slow car. I know you can do this with turbo-charged automatic cars, but I was able to downshift and maneuver to another lane easily. I did it safely and made it without causing any problems. Now if I had a passenger with me, they might have lost a little faith in me if I maneuvered like this without explaining what I was doing.
Now why am I saying this? and what does this mean in reference to learning?
When you allow someone else to drive, you are putting your faith in that person that they are a good driver and will protect you. It's about trust. It is the same thing when you are a passenger on a plane. You trust the pilot to get you to your destination. And the airline will probably not let you fly the plane — 😮
Trust is a big part of letting go. As a teacher, you are like driving the car and flying the plane. Your students trust you to get them to their destination — their learning goals or targets or whatever you are required to do.
"I remember sitting in one of my graduate class realizing that I already took the class with a different title. The notes were the same, the required text was the same, the professor was the same — that is, except the title of the course. I raised my hand and asked the professor if this could be the same course we took several quarters ago. He emphatically said "NO!! and please follow the lecture."
That moment was the turning point for me as an educator and why I wanted to find ways to make learning personal. I quit that masters program and signed up for another. They were all the same. As a professional developer with a little background in coaching and building communities, I was required to take a course on coaching from someone I had coached. The system just wasn't working for me. If it wasn't working for me, then maybe it wasn't working for many others.
What about the classroom today. The teacher is driving and responsible for all the learners in their classroom. They are given the manual and told what to teach. Let's look at the learner today. They know how to drive their learning. They had to take control or they wouldn't have walked or talked. They had to take the first step and fall and then get up again. Their parents couldn't do it for them. The same with every word they learned.  If you get a chance to watch this Ted Talk from Deb Roy about the Birth of a Word, you get it. We are the observers.
His child would eventually learn how to say "water" his way. Why and when did we think we could teach everyone the same thing at the same time? Why is it that someone who can demonstrate mastery of a skill is required to learn that skill or content over again?
Times are changing. Put yourself in the passenger seat of someone's car that you are not sure how they drive. Do you trust them? Put yourself in a class where you are learning content you already know and the teacher is driving the instruction. Now how do you feel?
We talk about having access to content from anywhere using our mobile devices, but we didn't think about what that meant to us. We thought it meant access to content anytime from anywhere. What it seems is that it also means we are available anytime someone wants us. It doesn't mean we have to be available.
Let me clarify why I'm writing this. I have to turn my cell and other phones off at night because now I'm on several lists that I cannot get off. I get calls on all my phones from a "Name Unavailable" from different numbers from around the world wanting me to sign up to different promotions all day and all night long  I don't answer "Name Unavailable" yet they don't leave a message. So I gave up one night at 3am and answered it. It was someone promoting Google Ads. I asked to be taken off the list. 30 minutes later I got another call from a different "Name Unavailable" number for the same type of promotion. There is no way to be taken off this list because these are individual freelancers trying to make money. They could be anywhere in the world.
The same thing happened during the last election. I received calls from people working for different campaigns around the country who were using their cell phones. There was no way for me to block them. They came up "Name Unavailable."
So back to Google or Yahoo or other "FREE" programs that call you in the middle of the night wanting you to sign up for something. I started reviewing what I signed up for and realized several years ago I signed up for Google Adsense. Then I thought maybe I could try Google Checkout for my store. So that's how I got on a list. I do not use either one. I get it. I also tried promoting my company on Facebook. That's another list. I'm using Safeway's Just for You. Another list. Every time I signed up for something "Free" I was put on another list.
So to get off a list, you have to remember what lists you signed up for and unsubscribe. Mmmmmmmm! I don't think that is possible today. You don't know who has your number. I heard we have over 150,000 data points associated with us. That is, I joined Facebook and added friends. If any of those friends sign up for Words with Friends, I'm a data point now. That means that Words with Friends used an algorithm to find me and promote their game to me. The same thing happens when you sign up for a credit card, make a purchase with debit card, or join a "Free" website that is connected to social media.
So back to being available anytime. The idea of 24/7/365 is that you have access to resources and your network anytime when you log on using your computer or your smart mobile device. This gives a whole new meaning to "smart" and how you use it.
Today's kids have been brought up with the Internet and mobile devices. They only know anytime, anywhere. I see kids texting while they are sitting next to their friends. For all I know, they are texting each other instead of talking. The world is different. The world is smaller. Friends mean so much to them that if they get a text, they answer right away. We had to make a law "No Texting While Driving" because it is rampant and causing accidents.
I think we need to teach another new skill: boundaries. When do you say today in this moment I do not need to answer the call or read the text. It is all about priorities and respect. I had to learn this when I created My eCoach. I wanted to be there all the time as a coach. But a coach also does not need to enable the other person. The idea of coaching is to nudge and support the other person so they can find their own way. I still like the idea of having a place like My eCoach that respects your privacy. We don't sell any data or advertise or call you in the middle of the night. We do have clients from around the world who are up when I'm asleep but that's okay. They can access My eCoach anytime, anywhere.
I finally got it that my time is important. I can be available when I have time. Not when I'm driving. Not when I'm sleeping. So if I don't answer you in the middle of the night, it's not that I don't like you or something; it's because I need to sleep.